At Transilien SNCF Voyageurs, we are doing everything possible to ensure that everyone has access to our entire network. We are gradually improving the accessibility of our trains, stations and information, to adapt it to each person with reduced mobility (PRM). We have also created the Accès Plus Transilien service, a special reception and assistance service to make your travel easier.
Transilien SNCF certified Cap'Handéo for its accessibility system
At the end of 2022, Transilien SNCF Voyageurs obtained Cap'Handéo certification for a period of three years for its accessibility system on all the lines it operates -RER, train and tram-train T4 and T11- and for its Accès Plus Transilien service, the associated digital tools and its equipment. 
Accès Plus Transilien was set up as part of the contract with Île-de-France Mobilités, the result of a shared commitment to improving transport accessibility in Île-de-France. 
Transilien is the only Mass Transit carrier in the Île-de-France region to have obtained Cap'Handéo Mobility Services certification for all its assistance services for people with reduced mobility.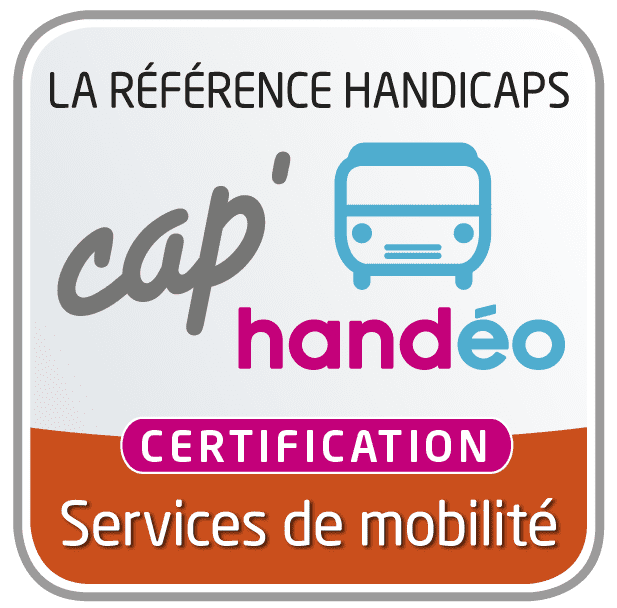 What is the Accès Plus Transilien service?
Accès Plus Transilien is a free reception, information and assistance service for people with reduced mobility. It is available on the entire Île-de-France Transilien network.
If you are a person with a disability and have a valid ticket, you can use the service at no extra cost, with or without the assistance and travel guarantee.
Contact the Accès Plus Transilien SNCF customer relations center
A service accessible to all
Whatever your situation, you can access the SNCF Accès Plus Transilien service. The procedure is different depending on whether you have a disability card greater than or equal to 80%. Click on the thumbnail of your choice for the procedure to follow.
Deaf and hard of hearing travelers
Deaf and hard of hearing people can chat with our Accès Plus Transilien advisers through a translator operator.
Communication is via webcam in French Sign Language (LSF) or in Spoken Completed Language (LPC) or in Real Time Speech Transcription (TTRP).
This platform is accessible from a computer equipped with a webcam and a broadband internet connection.
Difficulties during your trip?
If something unexpected happens, the agent or call center will work with you to find an alternative solution to get you to your destination station.
From the first to the last train, every day, contact the Accès Plus Transilien call center by phone on +33 970 82 41 42 (Call not surcharged by any operator, including from mobile, open every day from 7 a.m. to 8 p.m.) .
If you encounter or witness an obstacle or difficulty while traveling, you can make a complaint using the online contact form (in French).
If you prefer, you can send your comments by email to accesplus@transilien-sncf.fr by indicating "report" in the title of the message

To report a danger, suspicious behavior, discomfort, a situation that poses a security risk for you or other travelers, call 3117 or send an SMS to 31177, 24 hours a day - 7 days a week. (call, sms and number saved even if hidden / free call and SMS price from your operator).
Covid-19
In the context of the COVID 19 health crisis and within the framework of the national post-lockdown protocol decreed by the public authorities, we are able to announce the gradual resumption of reservation services and assistance at the station for people in situations of handicap and reduced mobility.
In order to protect you and our agents, the terms of the assistance service for people with disabilities and reduced mobility are temporarily adapted. So :
Wearing a mask is compulsory: be careful, if you are not wearing a mask, you will be refused the service
luggage carrying is suspended: thank you to travel with a baggage which you can transport yourself.
We recommend that you book your assistance in advance so that you are guaranteed to be taken care of. Customers arriving at the station without booking assistance will be helped as best as we can.
The Accès Plus TN customer relations center remains available by telephone on +33 970 82 41 42 from Monday to Sunday from 7:00 to 20:00.
Accessibility of stations
The Accès Plus Transilien service is available in all stations of the Transilien Île-de-France network.
You can come spontaneously for a trip between accessible stations.
Accessibility means the ability to move around the station easily and independently, whatever the specific needs of travelers. Parking, accessing the passenger building, platforms and trains, getting oriented, getting information, buying tickets, accessing services are all actions that must be facilitated by the new facilities and equipment.
A station that is not accessible for some may be for others, which is why we identify stations accessible to 4 types of disabilities (hearing, mental, motor, visual) on the Transilien network of Île-de- France. The Transilien network also includes other stations which are accessible for certain handicaps and not for all 4 types of handicaps.
Our tip
How do we take into account the specific needs of our customers?
Achat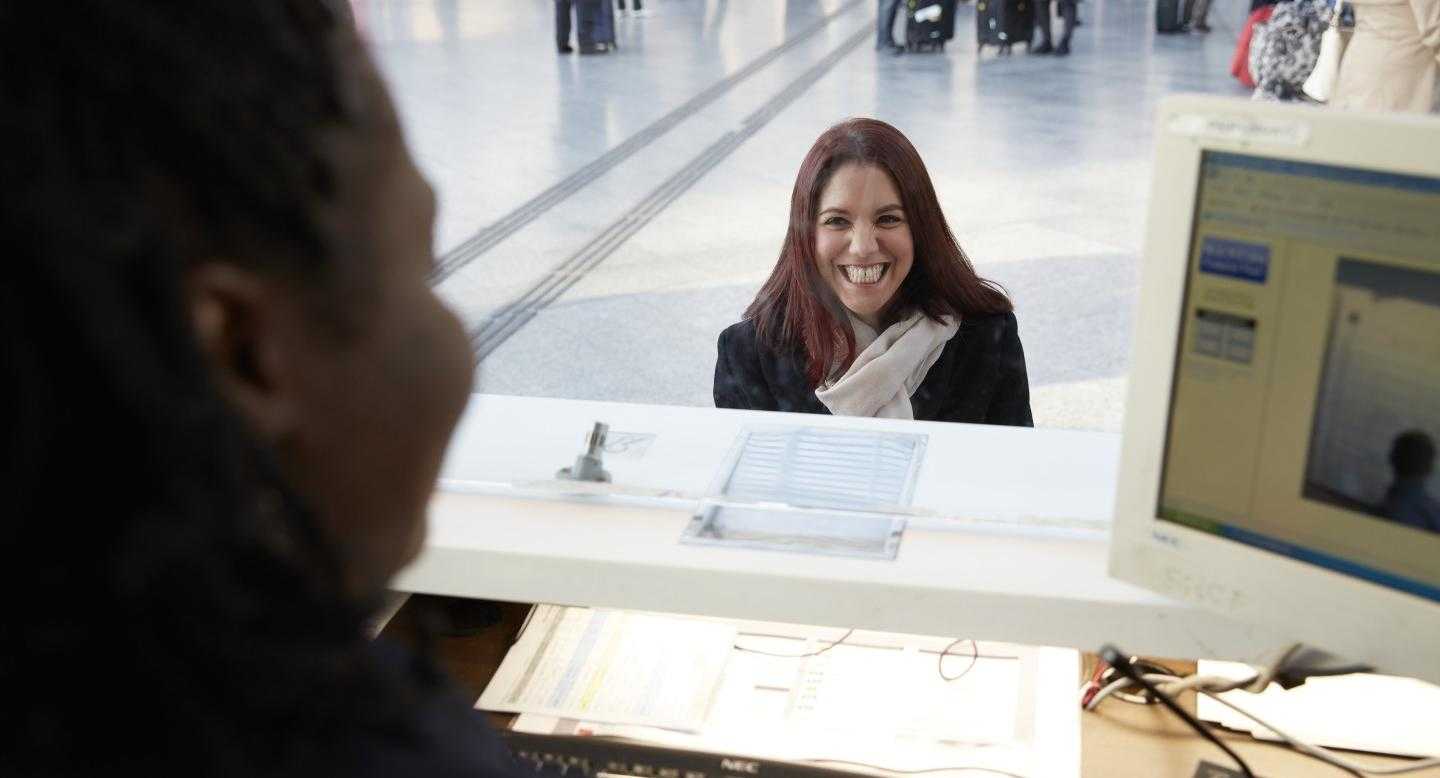 Achat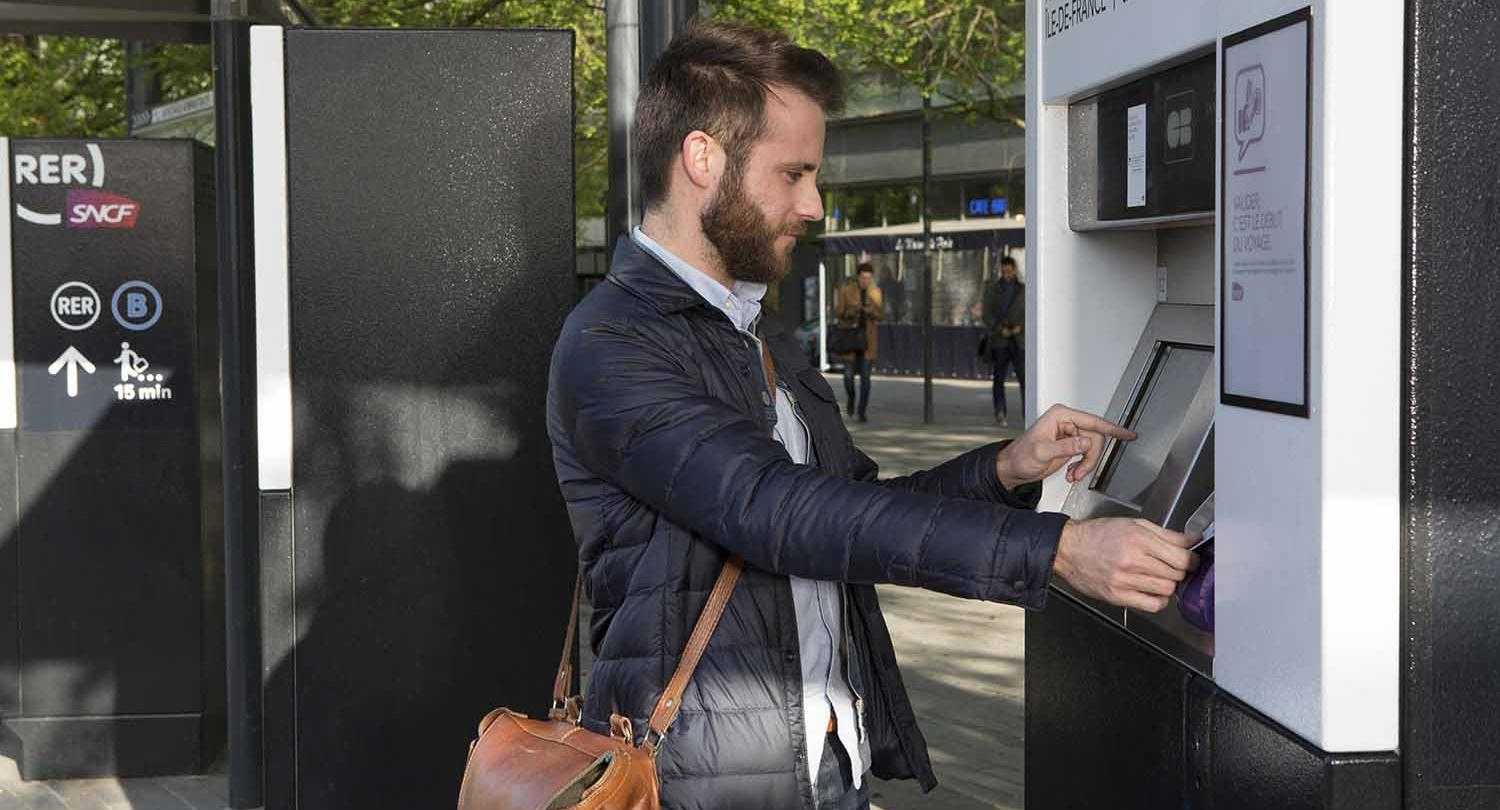 Copyright - Valerie Archeno
Accessibilité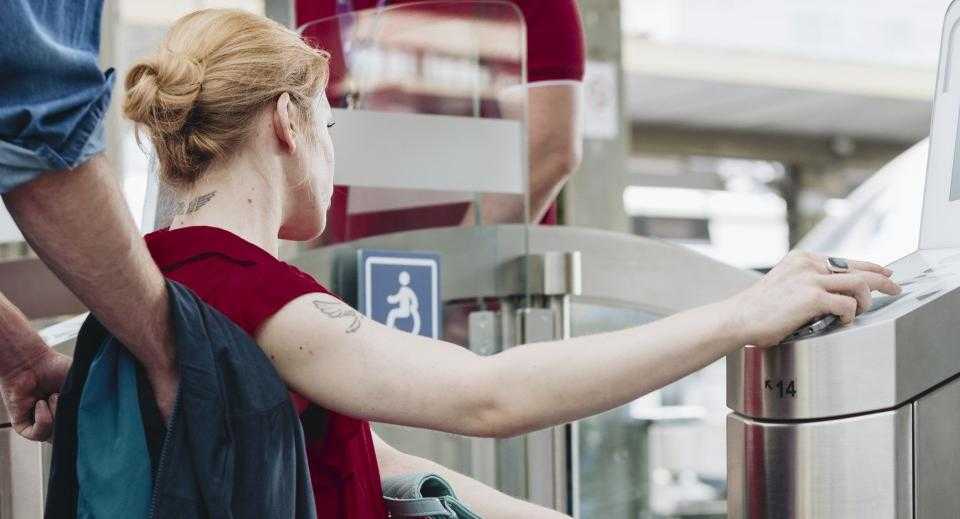 Copyright - Letizia Le Fur
Accessibilité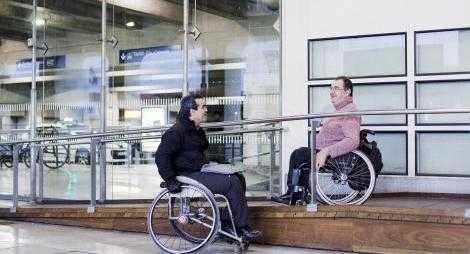 Accessibilité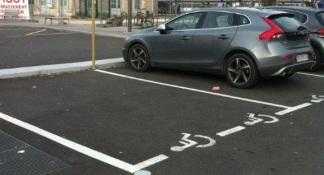 Accessibilité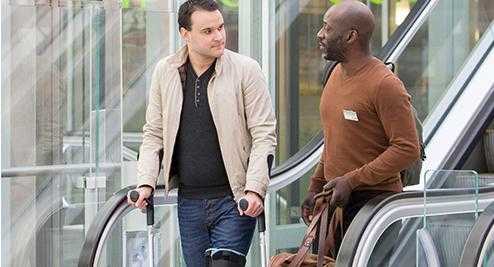 Orientation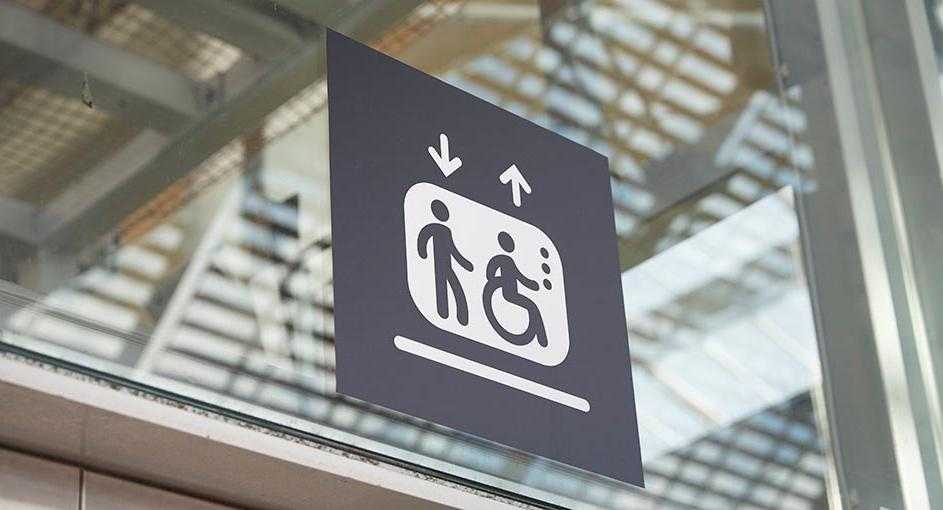 Orientation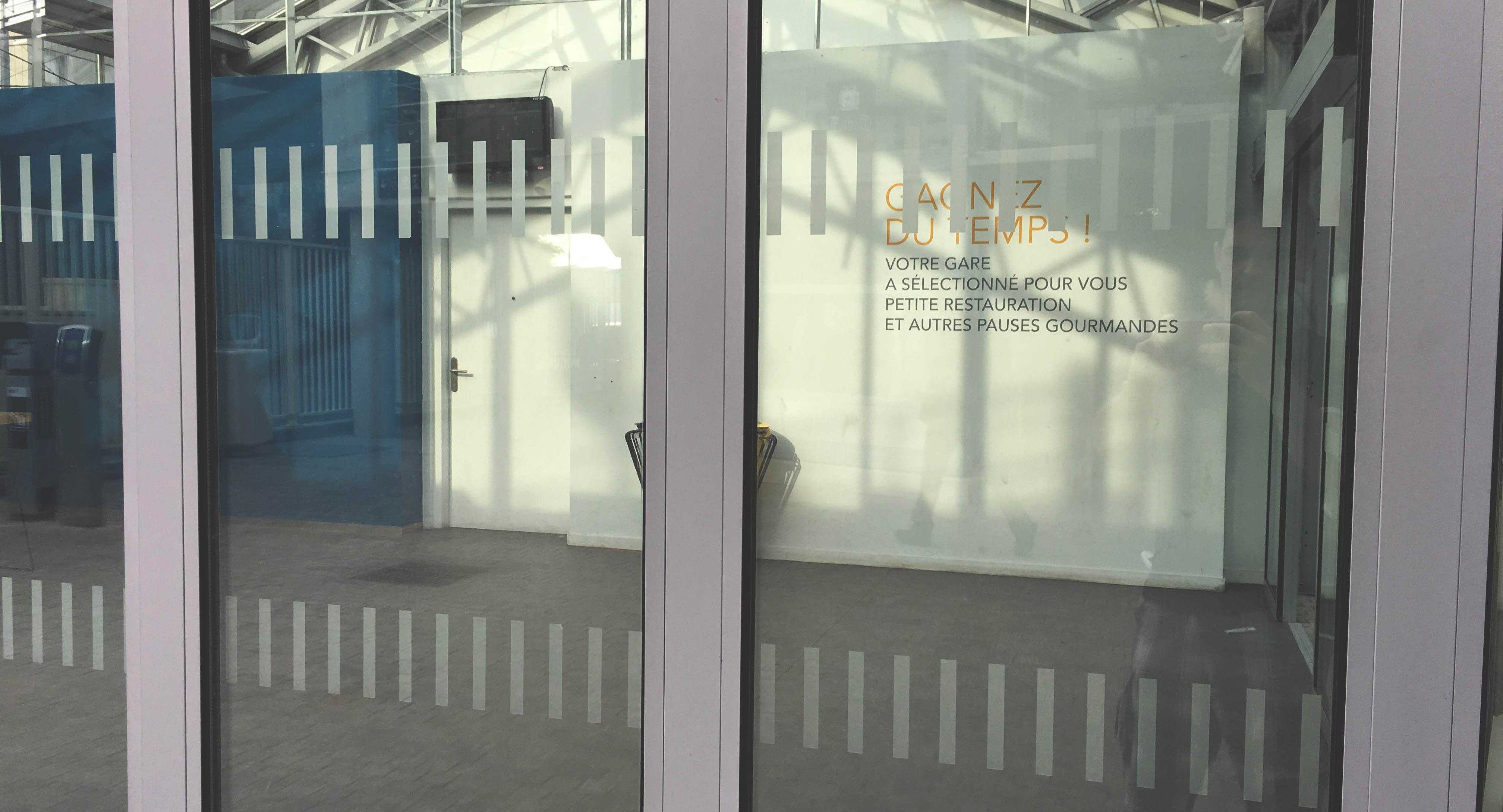 Orientation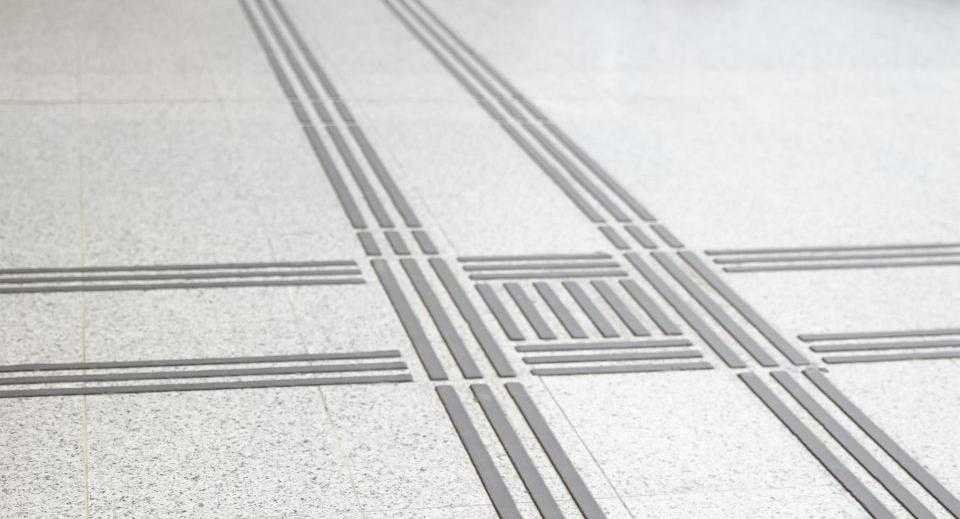 Copyright - Brigitte Baudesson
Orientation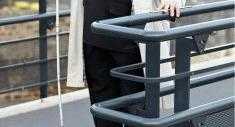 Orientation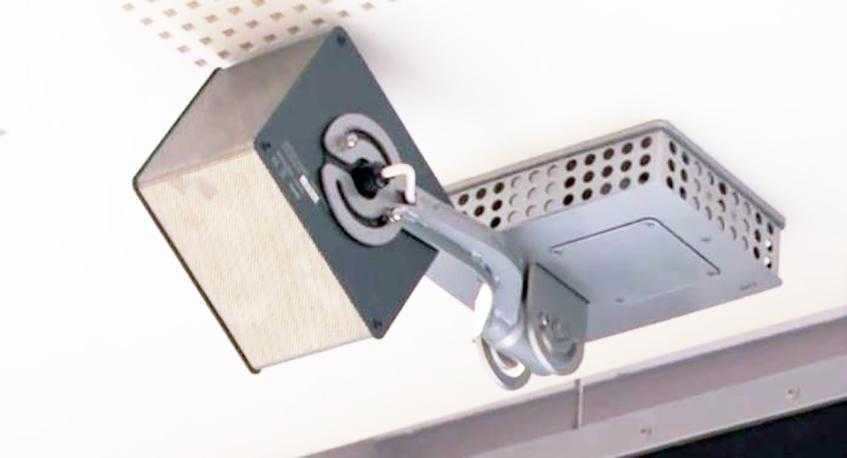 Orientation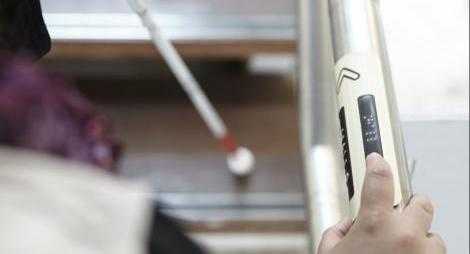 Accès au quai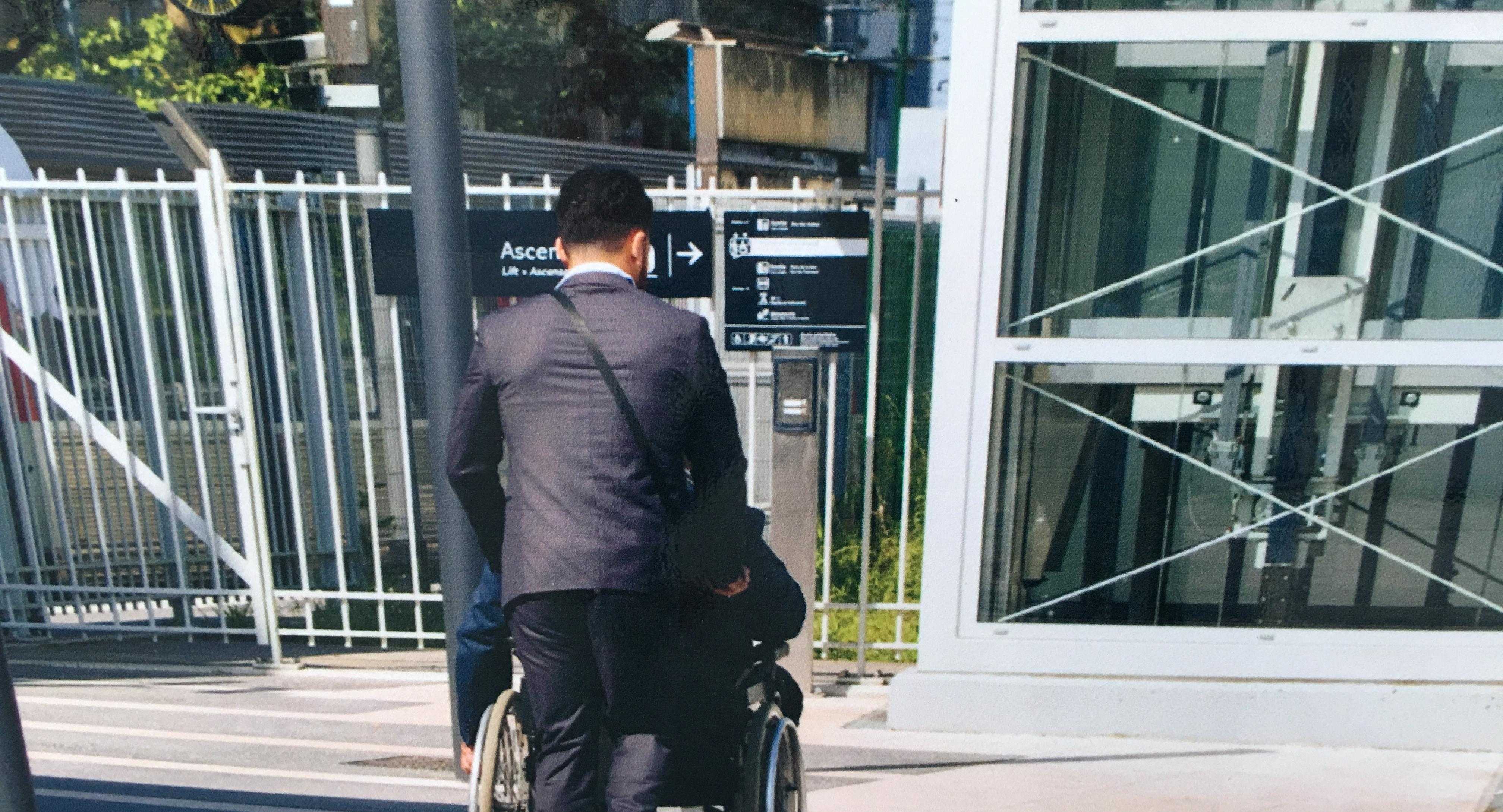 Accès au quai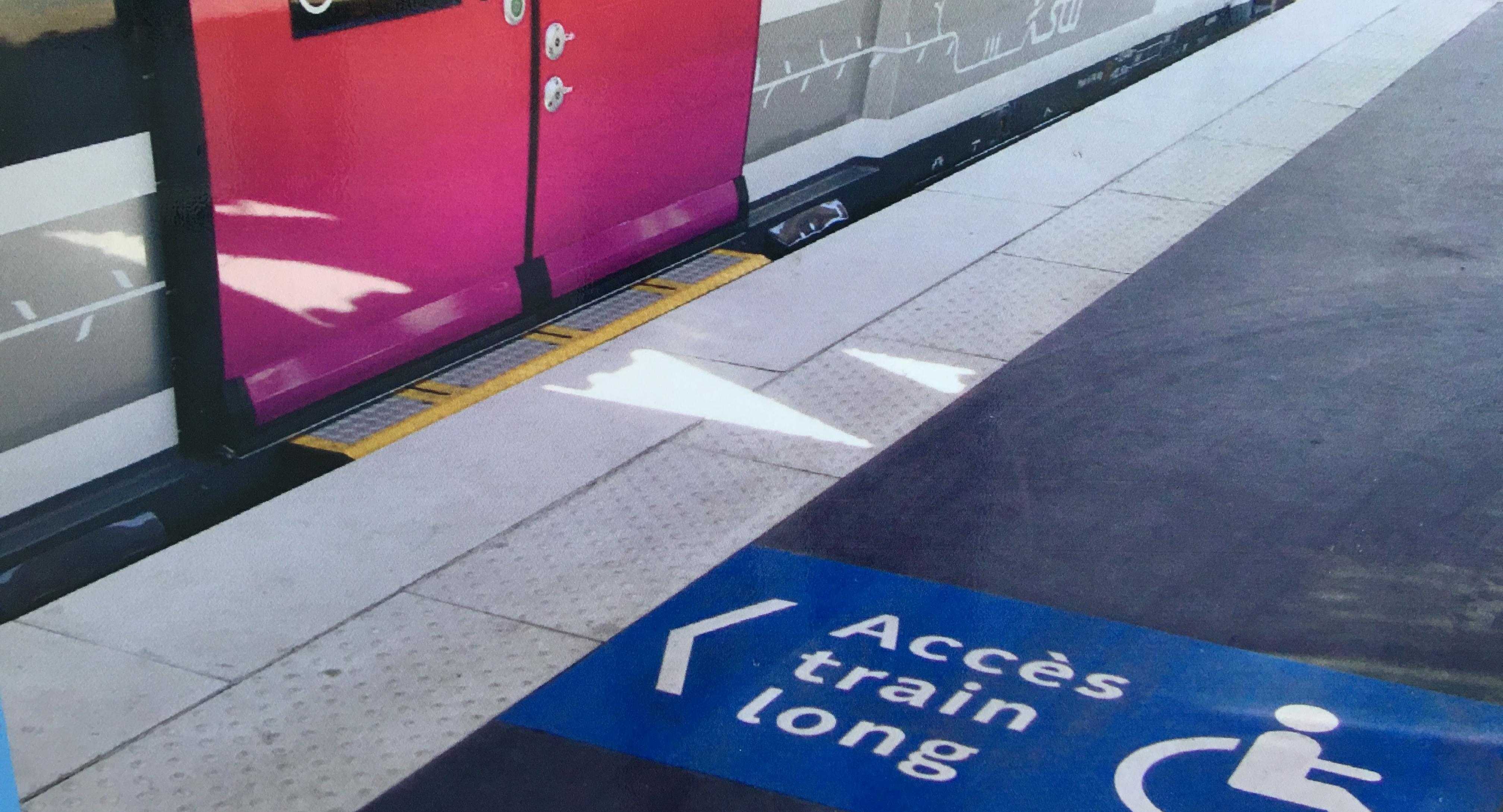 Assistance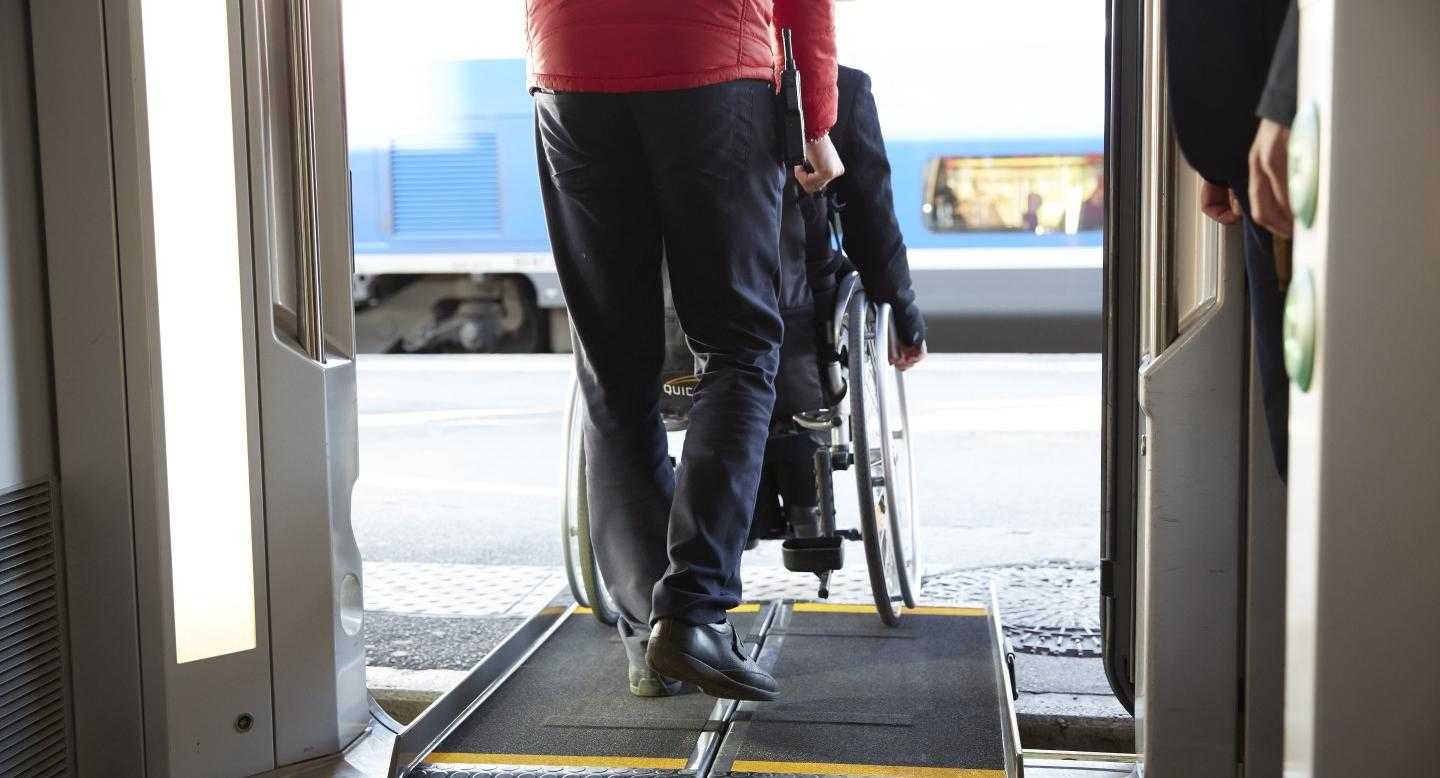 Assistance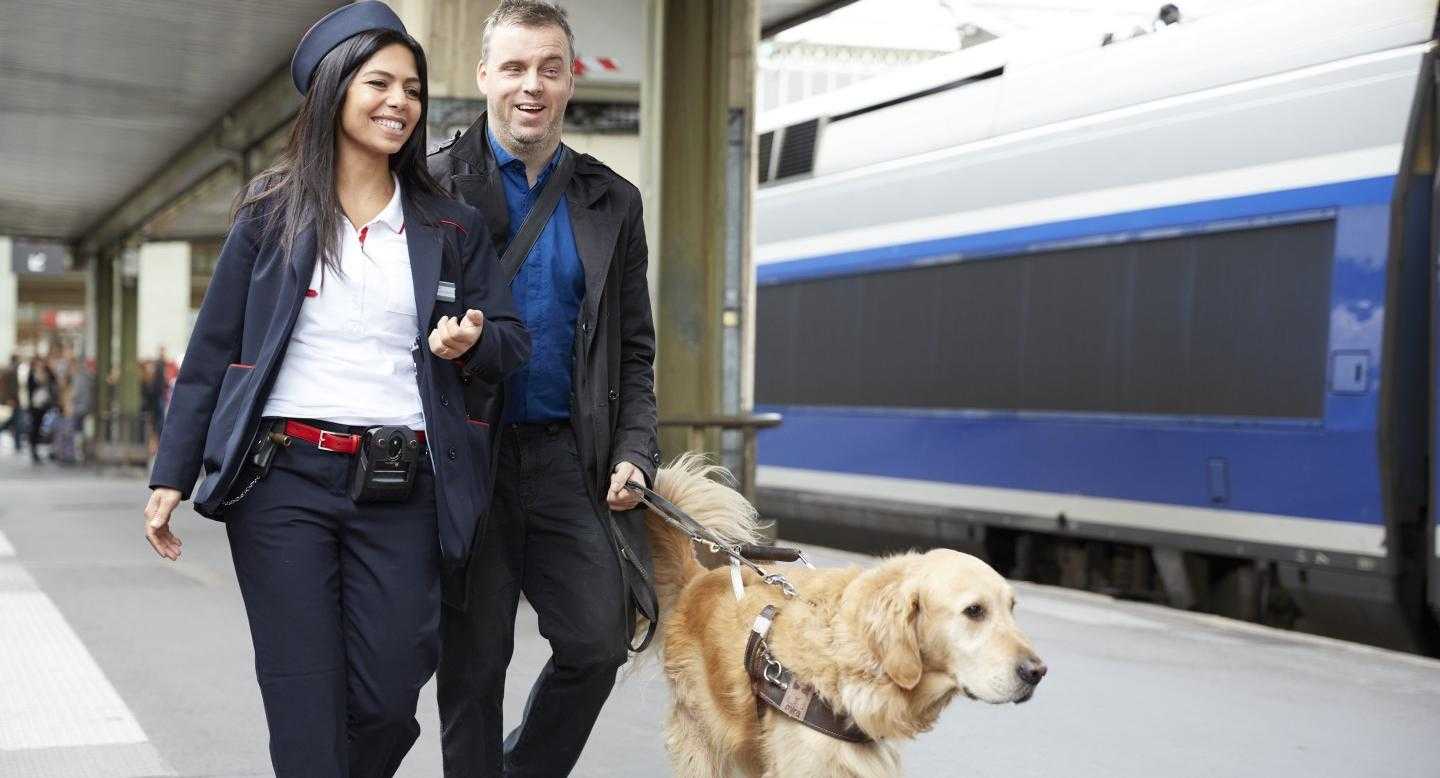 Assistance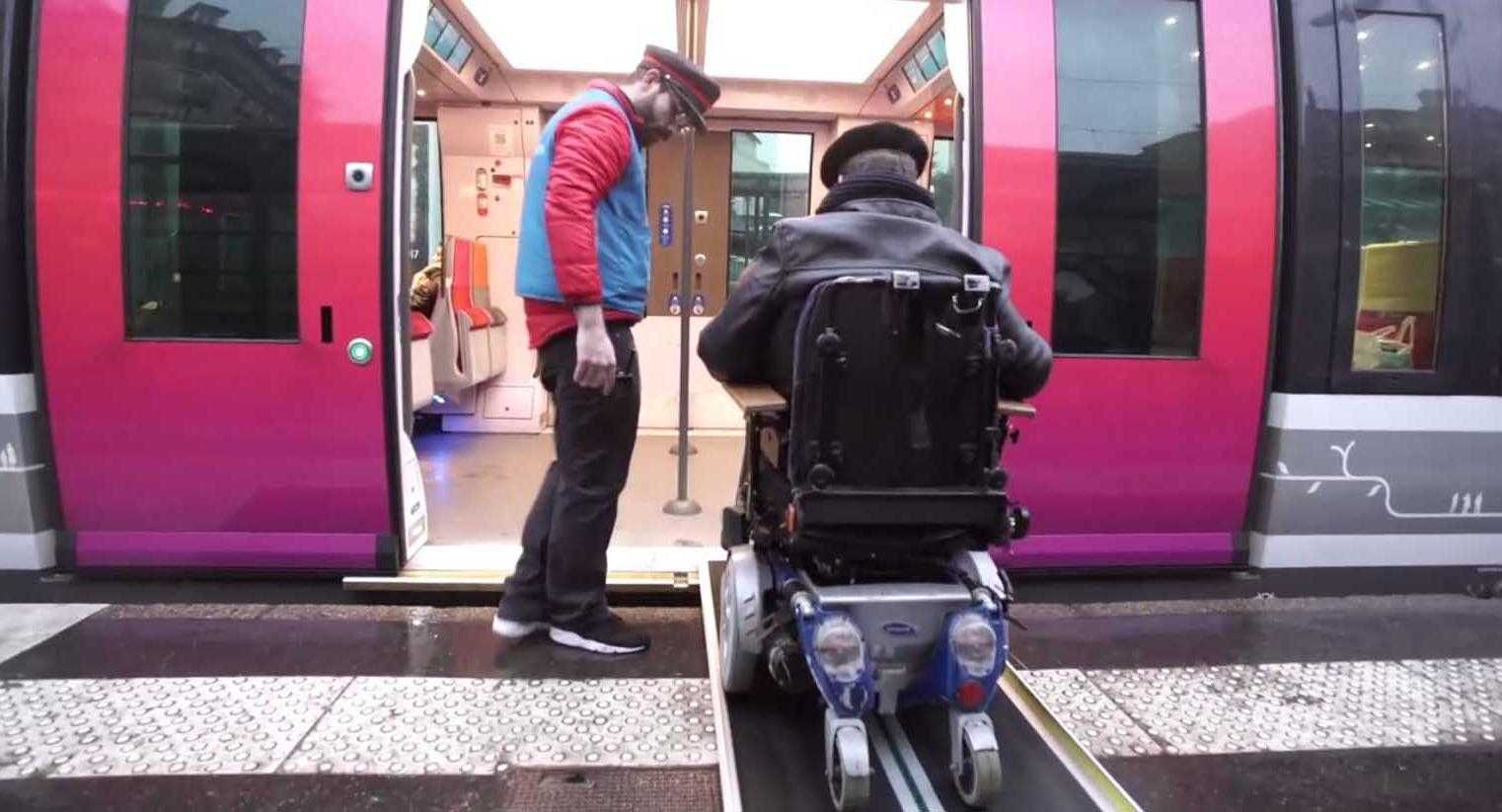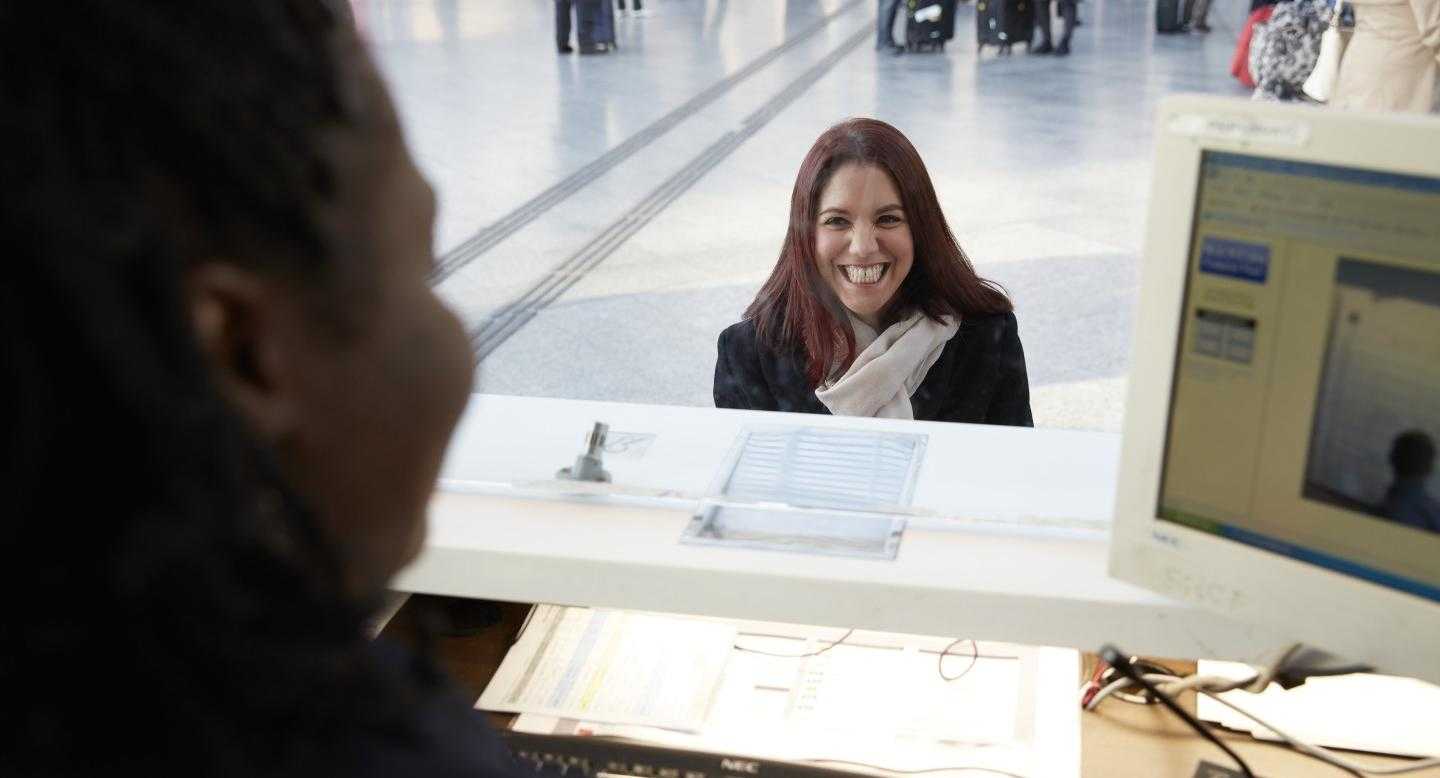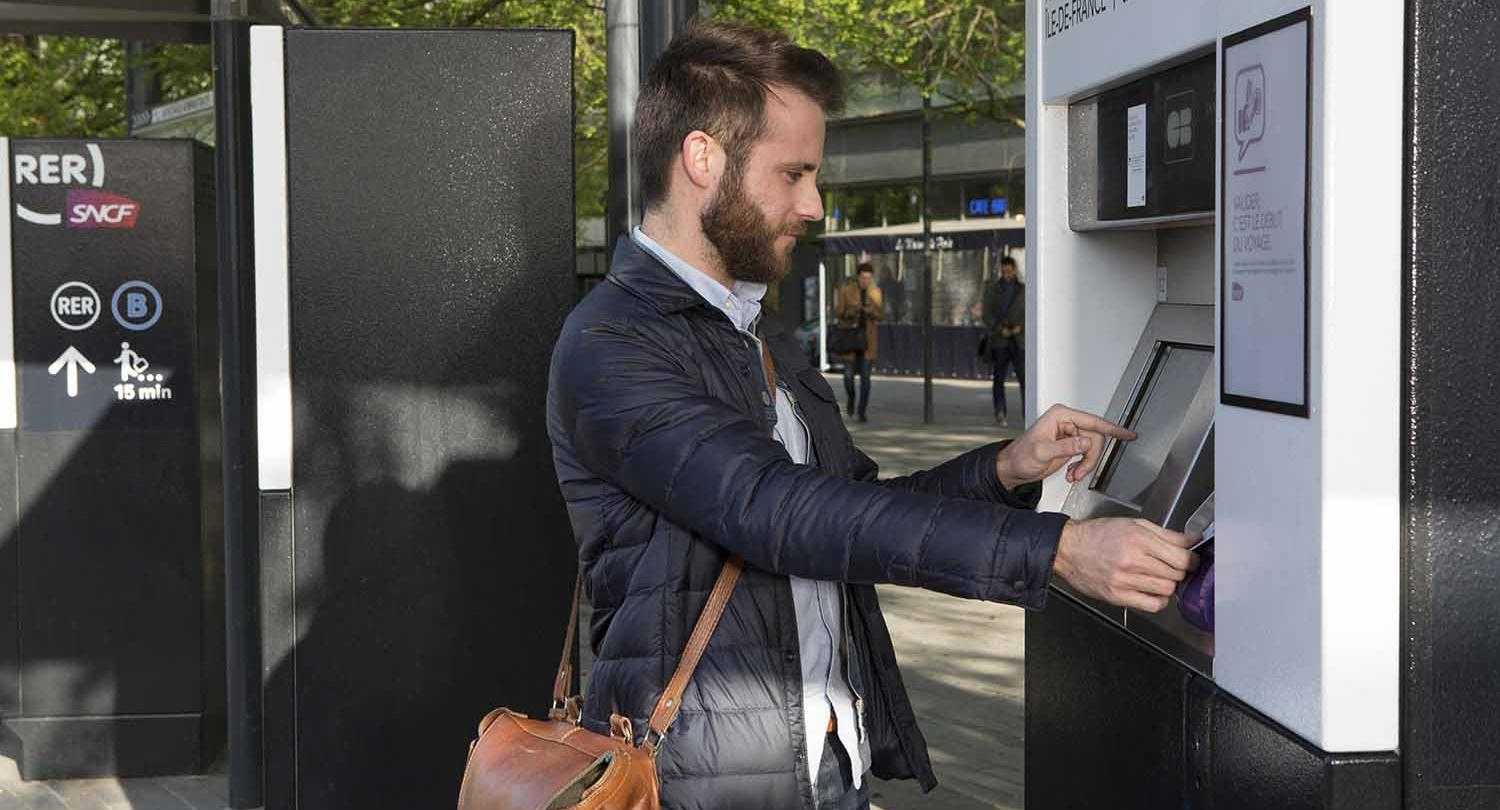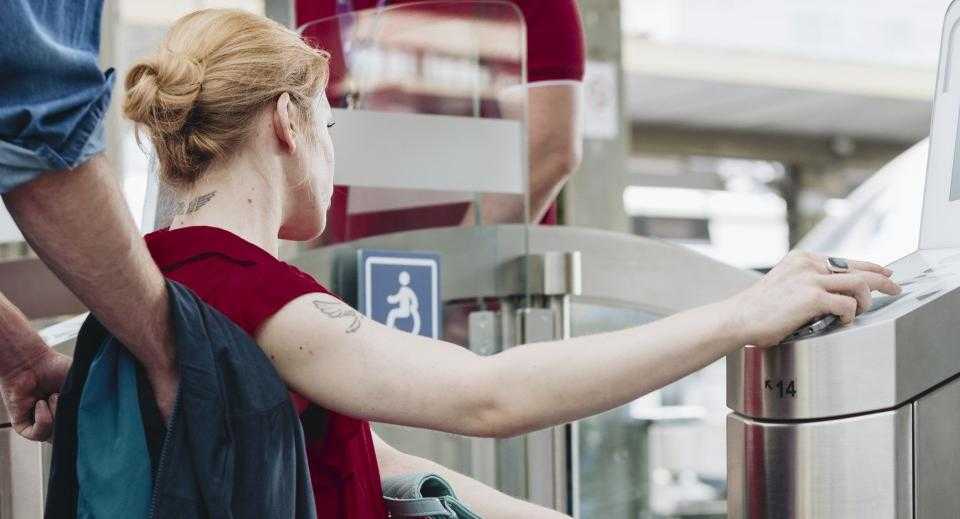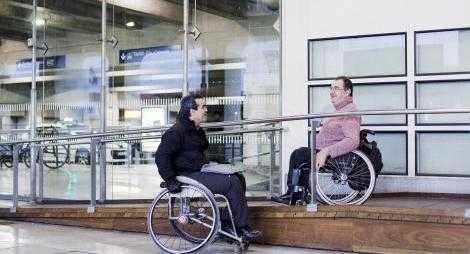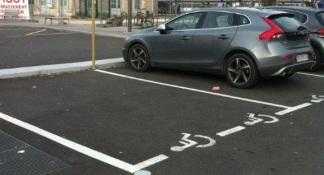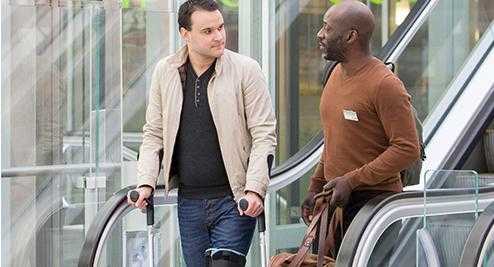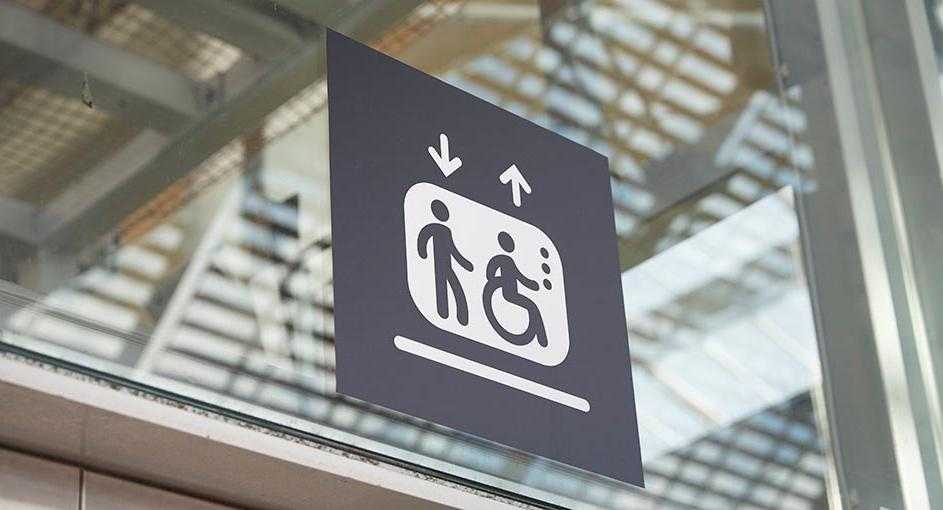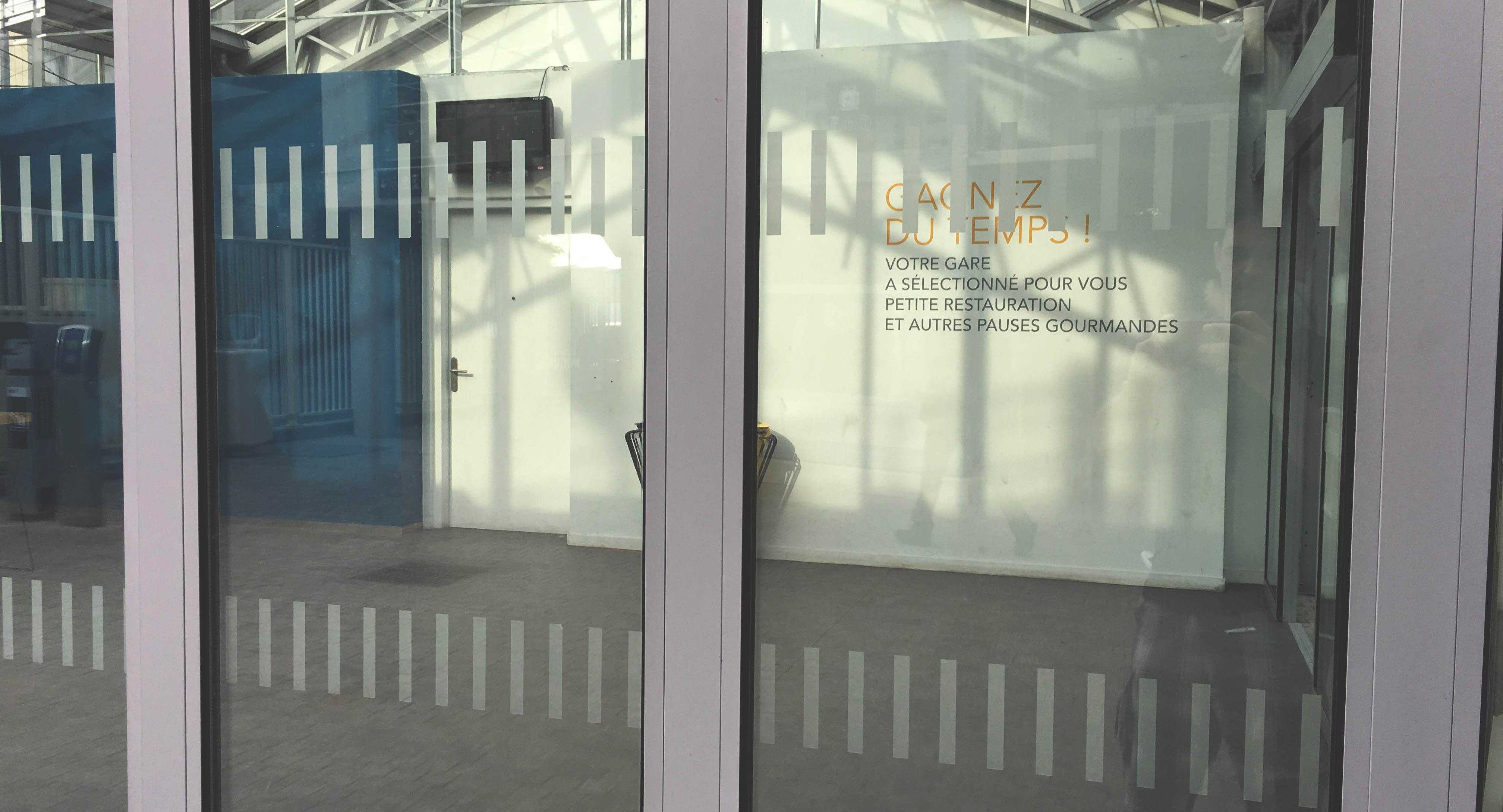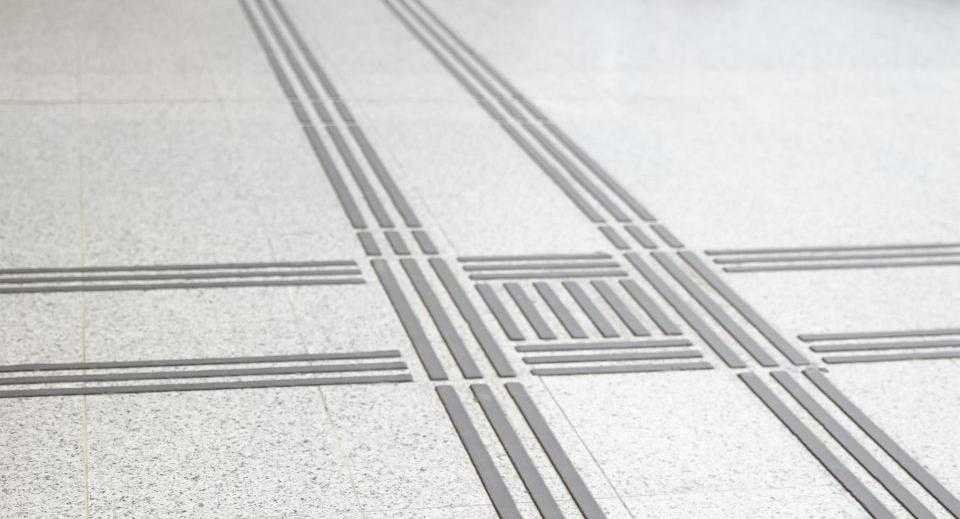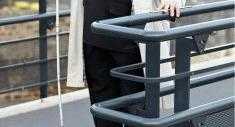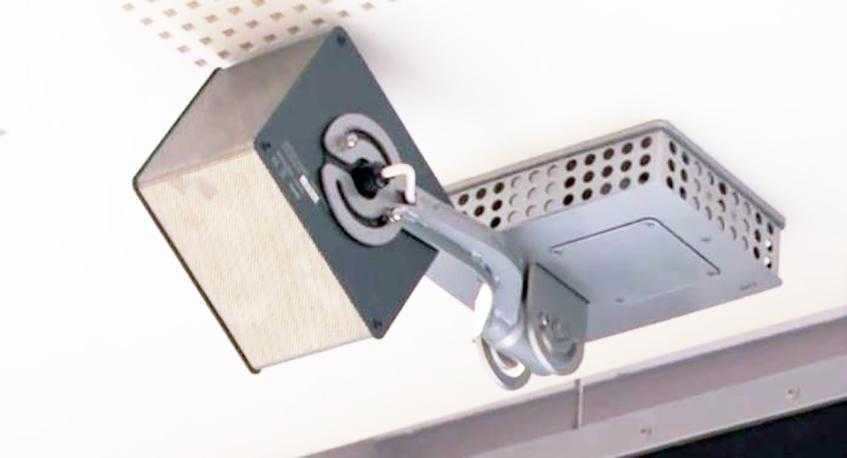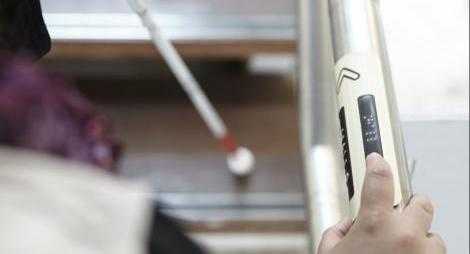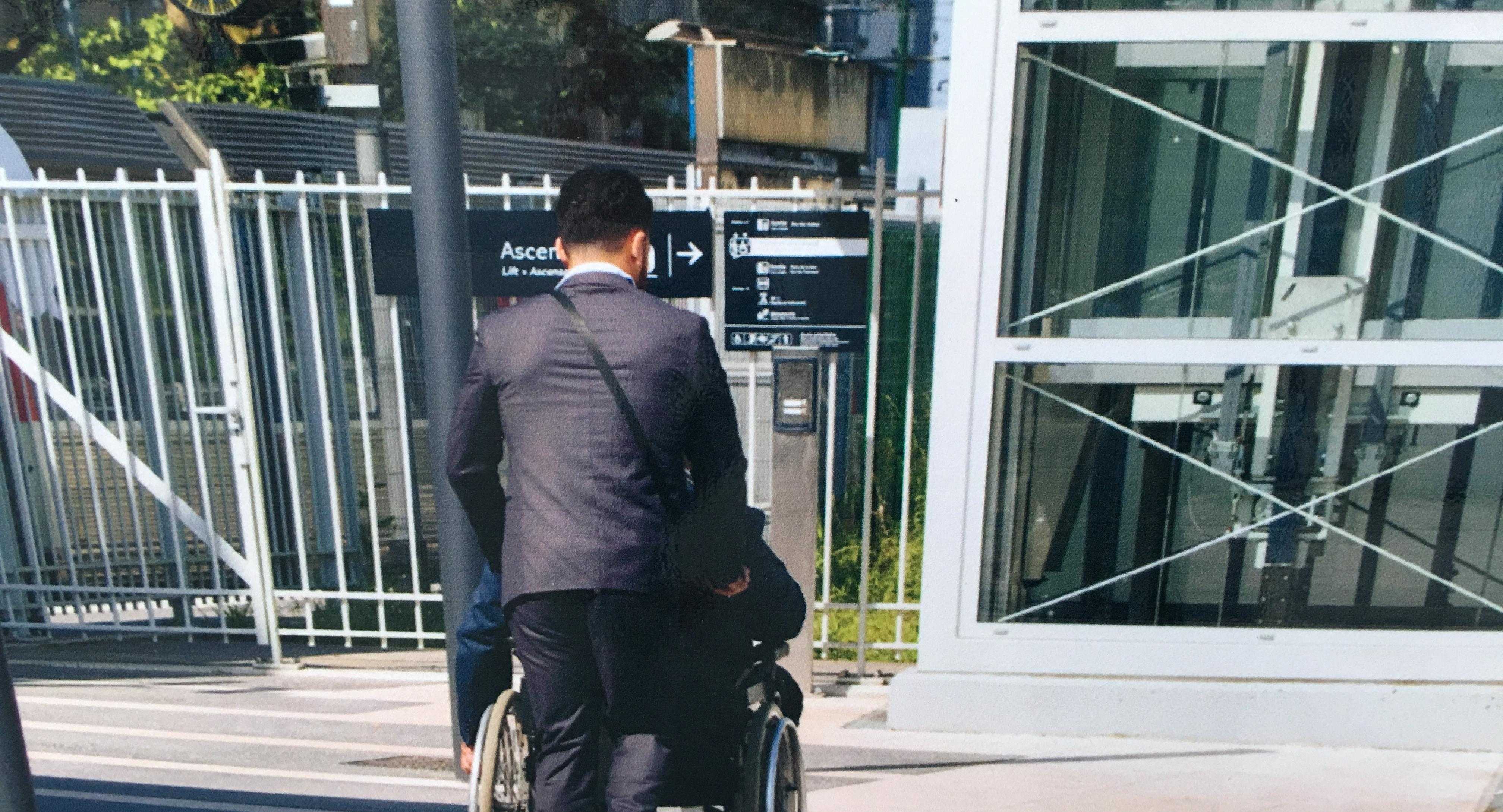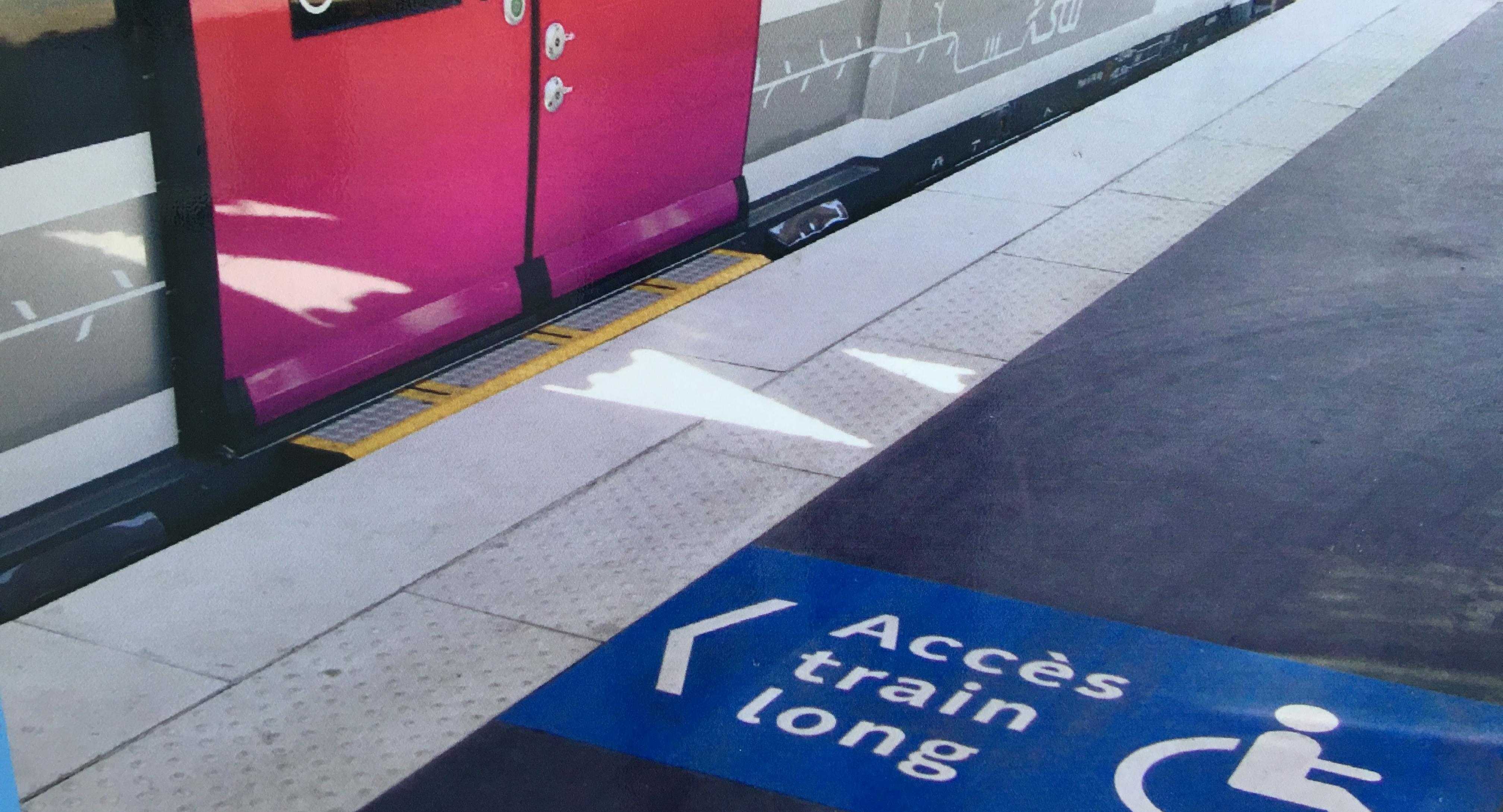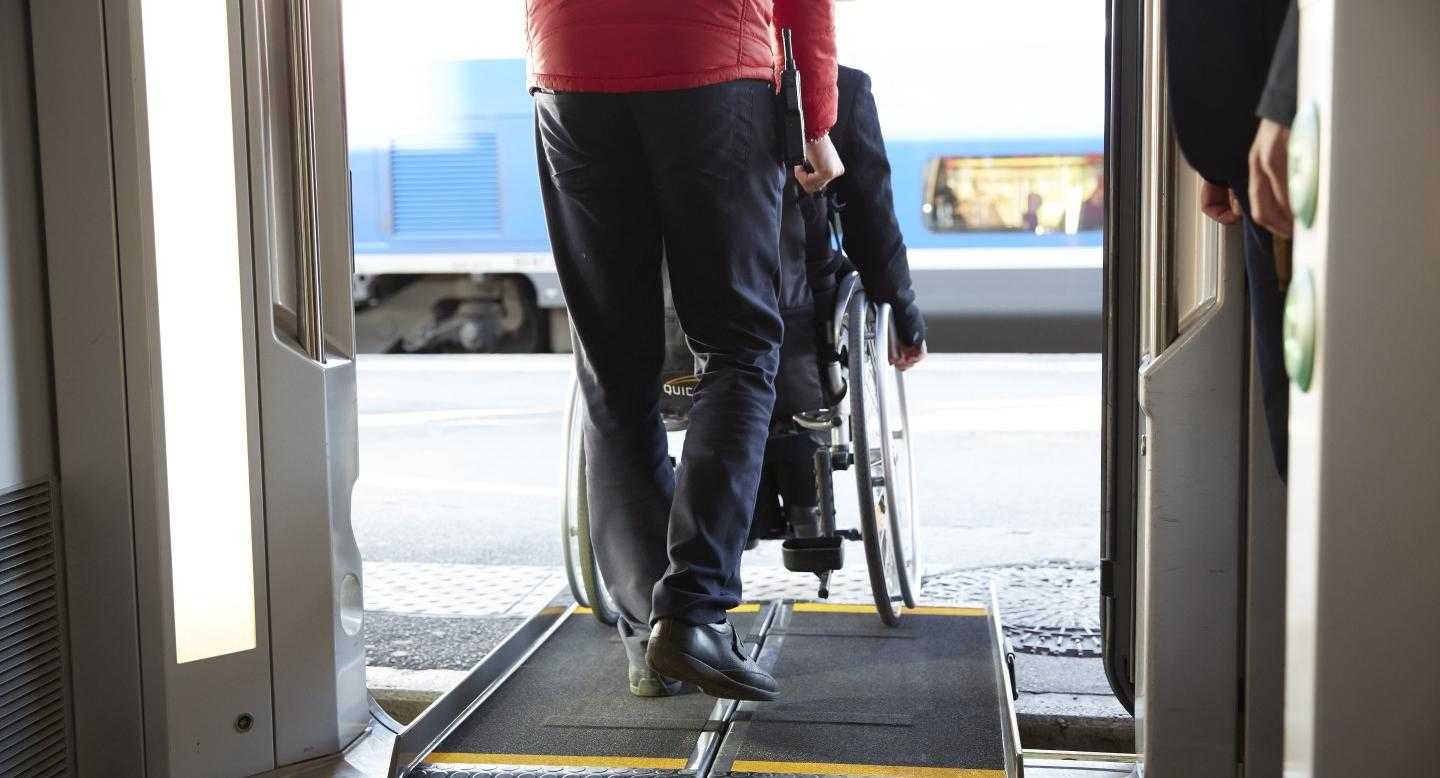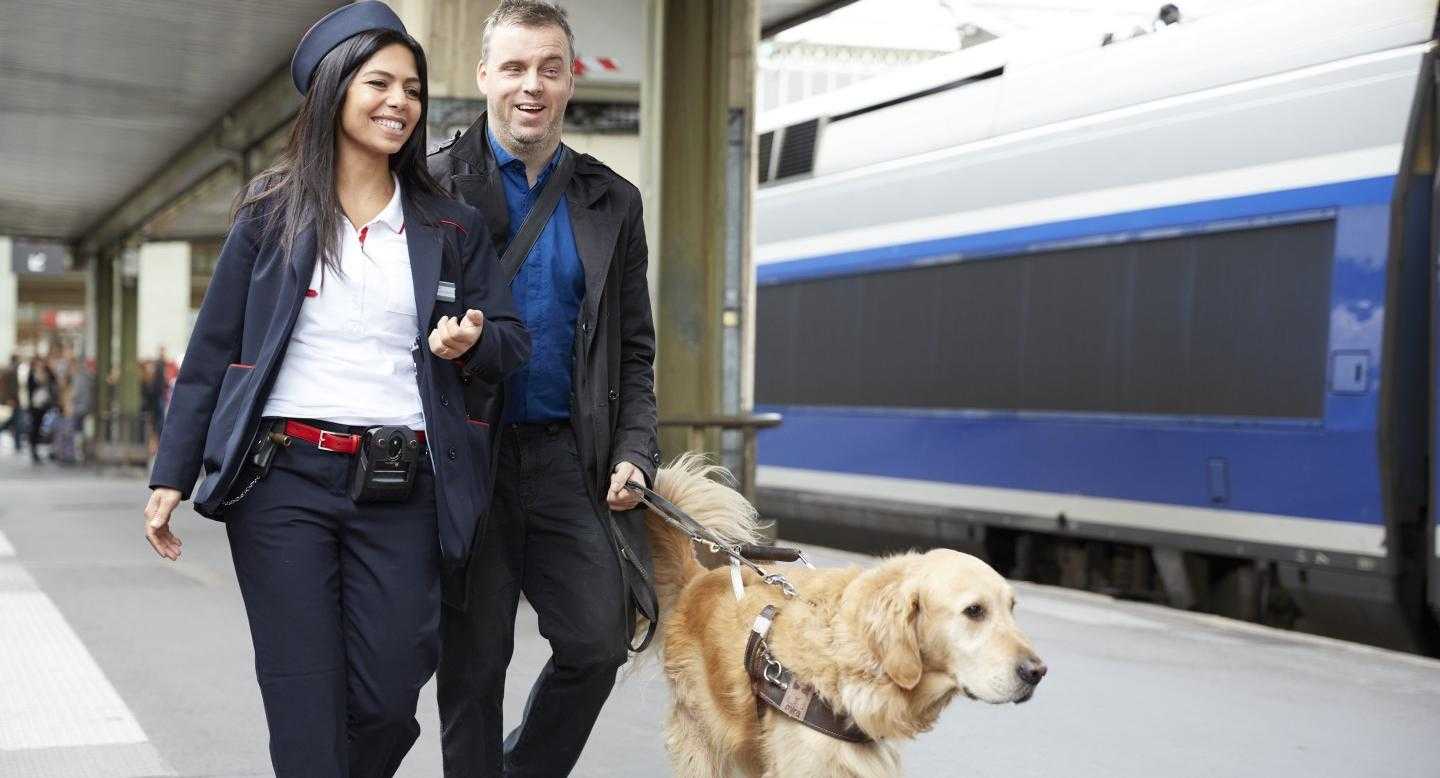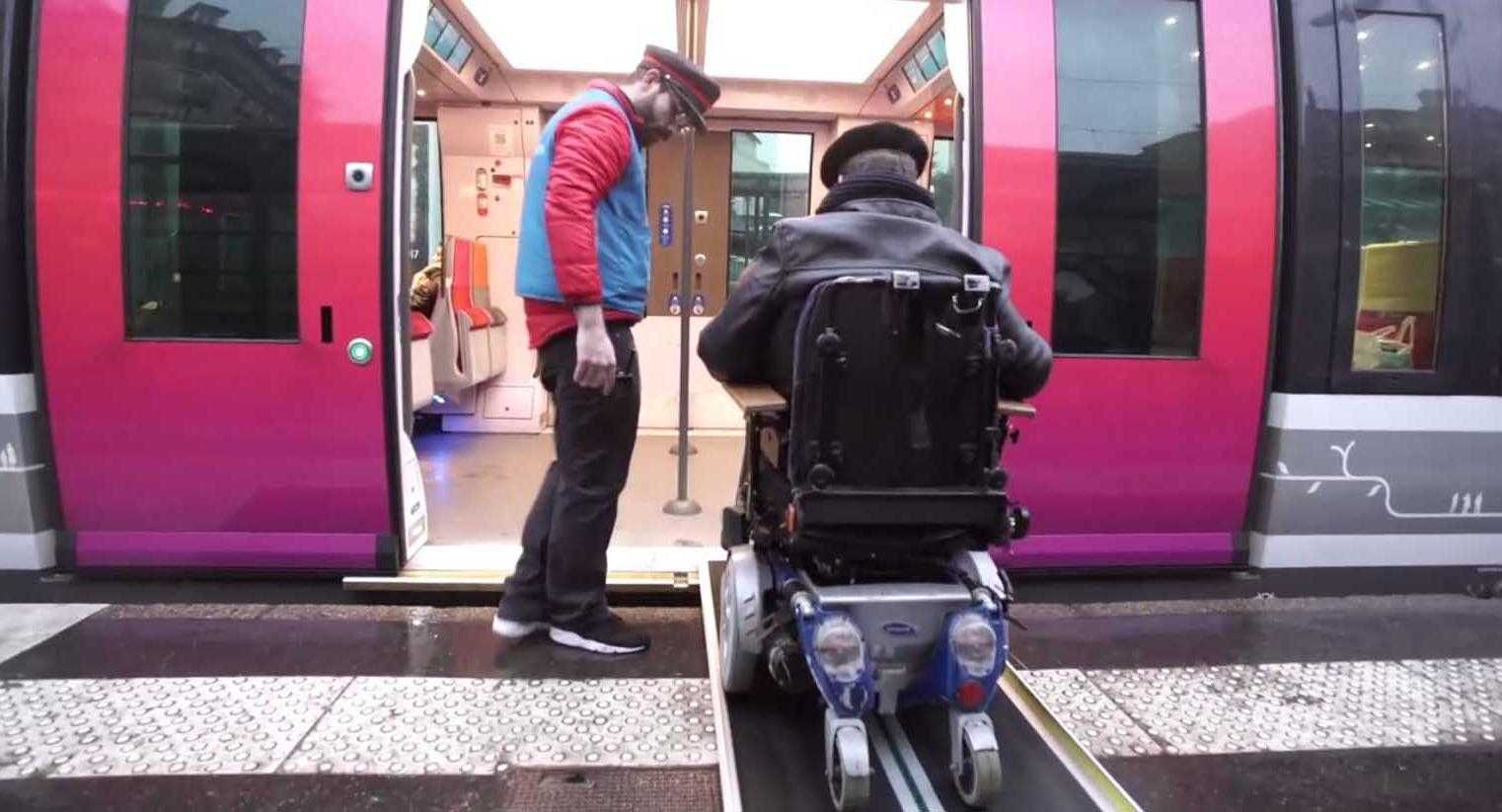 Your accessible Noctilien lines
All Noctilien SNCF coaches are accessible to people with reduced mobility. The vehicles are equipped with a pallet lift controlled by the driver on demand, to allow access from a sidewalk to the back door of the bus, to accommodate travelers in wheelchairs. An on-board information system broadcasts internal and external audio announcements; visual information screens announce the stopping points. In Noctilien coaches, the capacity is limited to a wheelchair of length less than or equal to 1.30 m and width less than or equal to 0.80 m.
For lines N130, N131, N133, N140, N141, N142, N143, N144, N145, N150, N151 and N154, between 75% and 100% of the stopping points are accessible.