Want to find the next departures from your station with one click on your smartphone? Or save your favorite route search? Save time by adding one or more shortcuts on your home screen.
We explain how in this video.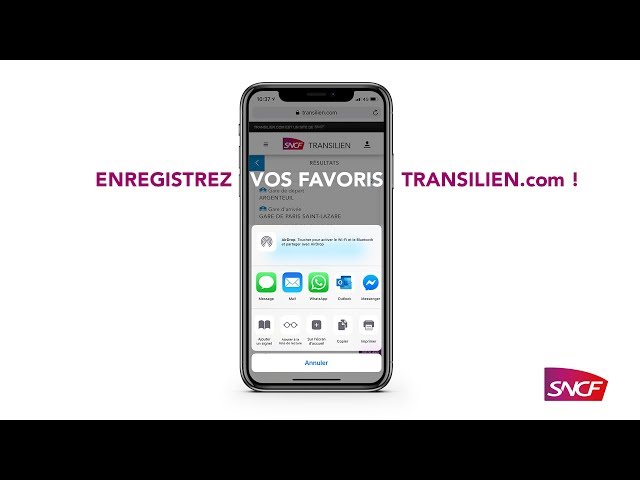 From now on, access transilien.com with a single click. Find out how to access your favorite features from your home screen, just like an application!
Step 1: go to the "Leave now" category on the site and enter your departure and arrival station.
Step 2: for iPhone, click on the icon in the bottom middle of your screen and select "on home screen", for Android, select "add to home screen".
Step 3: rename your shortcut. All you have to do now is click on it to return to your search, which is updated in real time.
SNCF Transilien logo.