We give you the keys to better understand the Ile-de-France transport network and how to use it, for a smooth journey!
Network Access
The network is open from 5.30 am to 1 am on average. Train times may vary depending on the line. We invite you to consult the detailed line timetables for more information.
Make sure you check your route in the search engine before you leave.
To ease your Paris visit, we recommend avoiding the rush hour of the metro and RER, especially from 8 a.m. to 10 a.m. and from 5 p.m. to 7 p.m.
To access the Île-de-France transport network, locate the acronyms on the street:
If you wish to travel on a Transilien line,  look for its letter and color code
The RER is indicated by the mention "RER" and its letter and color code
The metro is indicated by the letter "M" and its number and color code
To travel on the network, you must have a transport ticket (magnetic ticket or Navigo Pass). This ticket must be checked or validated before access to the trains.
The Ile-de-France transport network is divided into 5 price zones:
The t + ticket is valid on all metro, bus and tram lines, as well as on the RER in zone 1.
For other trips, you must buy an Origin-Destination ticket or a Day or Week Pass (for example, for: Charles de Gaulle Airport 1 & 2, Orly Airport, Versailles, La Défense).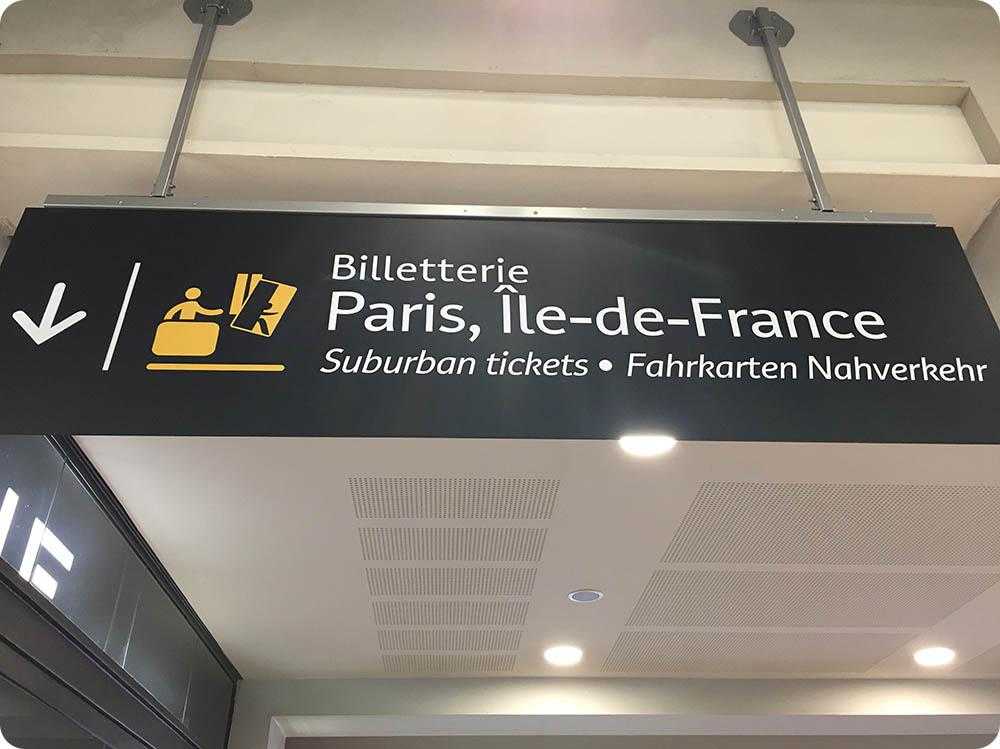 Fares & passes
You can buy your transport tickets at the ticket office or on a ticket machine. To find them, follow the associated signage or ask the agents for information.
On the machine, you can pay:
By credit card from € 1
Cash (40 € maximum)
Some machines are accessible to people with reduced mobility and accept foreign credit cards, you can recognize them by their specific visuals.
At the counter, in Navigo agencies and in other points of sale, you can pay:
By credit card from € 1
Cash
By checks payable in France from € 15, upon presentation of an ID.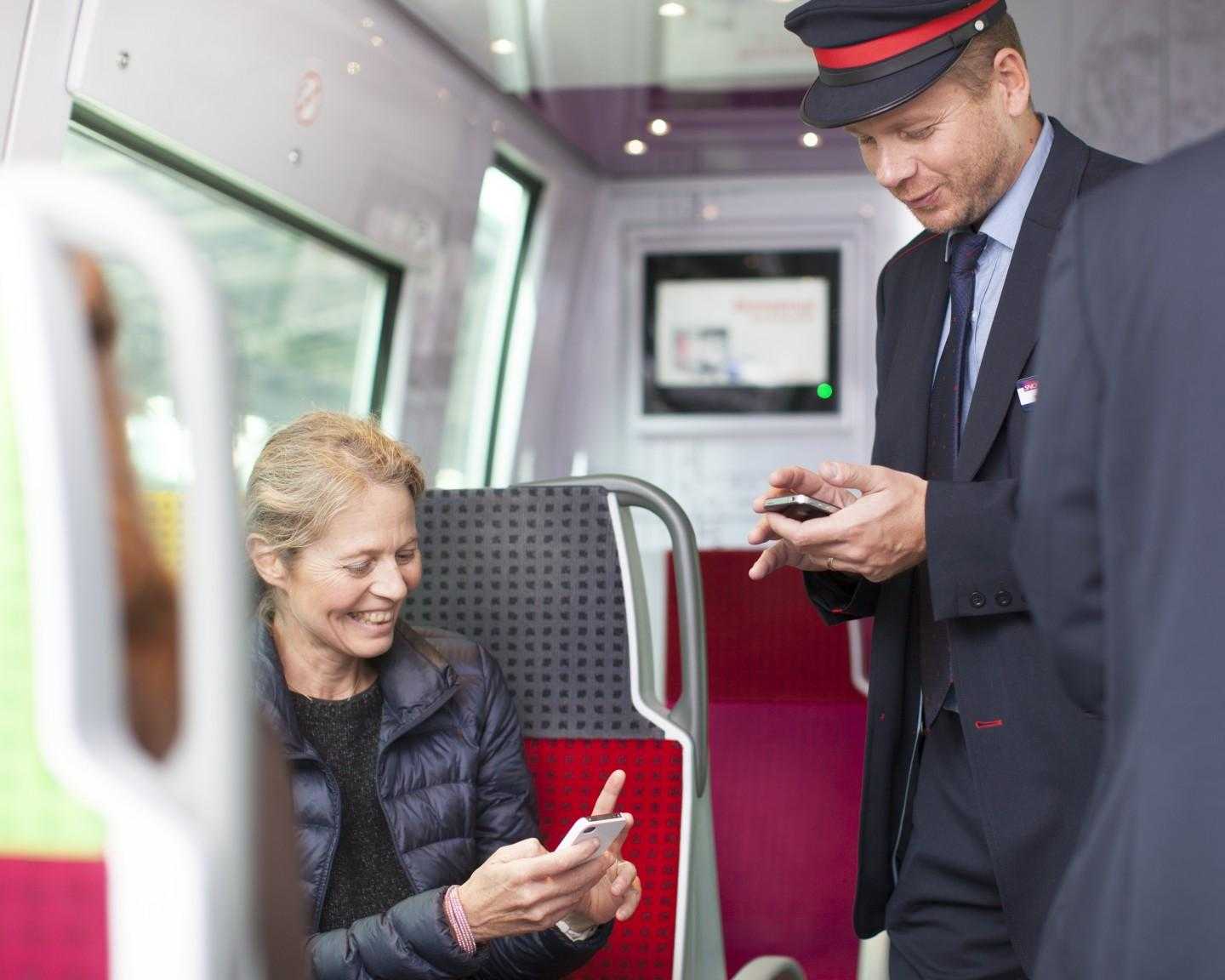 Rules of Conduct and Fines
When you enter the station until you exit, keep your valid ticket with you:
Your ticket is valid on the train and metro for 2 hours (except the t+ ticket which is valid for onehour and a half) after validation.
In order to exit most stations, you must validate your ticket so the gates open.
The validity of your ticket may be checked at any time in the station or aboard the train by our agents. When asked, show your valid ticket and the elements to justify a reduced fare if you have one.
If you cannot show a valid ticket, you wil be fined €50, with an extra €50 if you do not pay immediately (should your ticket be unvalid, the fine will be €35).  If your Navigo Pass is not validated, you will be fined €5, with an extra €50 i you do not pay immediately.
To pay your fine, go to a ticket office or send your payment to this address:
SNCF CDR SECTEUR PSE
TSA 10032
F-33044 BORDEAUX CEDEX
FRANCE
You may also pay with a credit card by calling +33 820 00 00 29 (€0.15/min + your provider's cost) from Monday to Friday 9.00 am to 17.00 pm, or on the SNCF website.
Customer Service
If you need help with your ticket, go to a SNCF, Optile or RATP ticket window.
To avoid demagnetization of your tickets, we recommend not storing them near a smartphone or a magnet (handbag buckle, glasses case, magnetic buttons, keys...).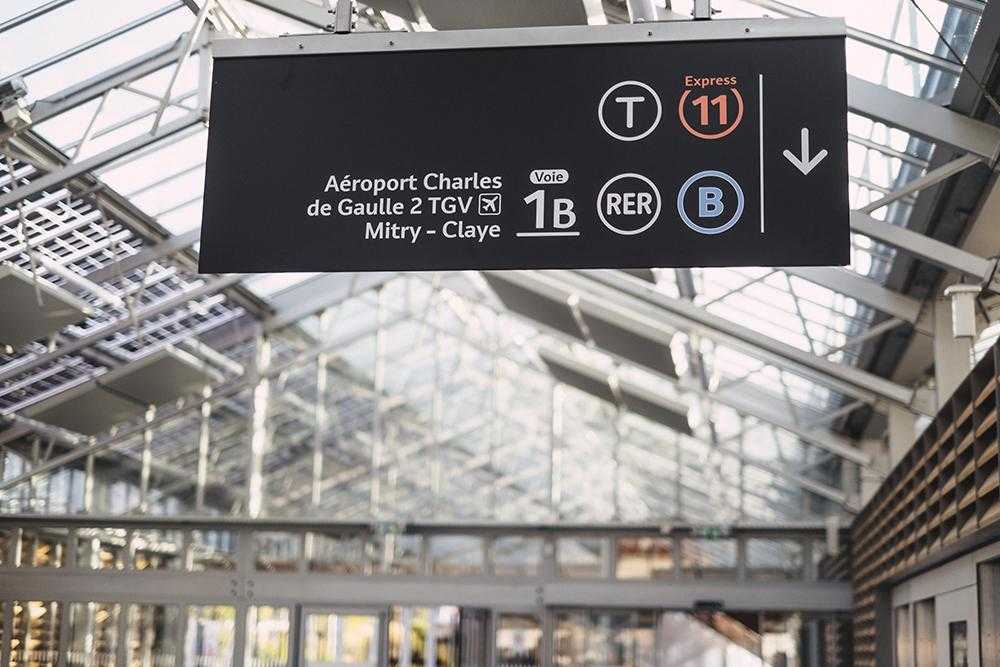 Platform Access
To pass through the access gates: walk to the left of the green arrow and insert your ticket in the slot or validate your Pass on the purple magnetic reader. Do not forget to take your ticket once validated and keep it until the exit.
If the gates are already open, validate anyway. Otherwise, you will be liable to pay a fine in case of control.
Some stations in Île-de-France operate with validation terminals, please validate before accessing the platform.
To reach the right train, RER or subway platform, find the number of the metro line, the RER / train line letter and the line terminus.
In order to take the line in the right direction, check the direction and your exit station on the signs.
RER trains do not always stop in all stations, check on the display screen that your destination is there.
For your convenience, elevators & escalators are available in many railway stations.
If you take the escalators, make sure you stand on the right to let people wishing to climb quickly on the left.
Traveling with a Bike or an Animal
In trains & RER, you may travel with your pet for free if:
it weighs less than 13 pounds (≤ 6kg)
it is placed inside a box less than 17.5 inches large (45cm)
the other travelers do not mind.
Guide dogs are accepted free of charge on trains, subways, trams and buses.
For larger animals, especially dogs that must be leashed and muzzled, you must buy a half-fare ticket.
You can travel with your bike on the RER and Transilien lines at no extra cost:
Monday to Friday before 6:30 am, between 9:30 am and 4:30 pm and after 7:30 pm (between rush hours)   
Saturdays, Sundays and public holidays all day
Bicycles are not allowed in other subway lines, buses, trams (except on metro line 1 and on Saturdays, Sundays and public holidays).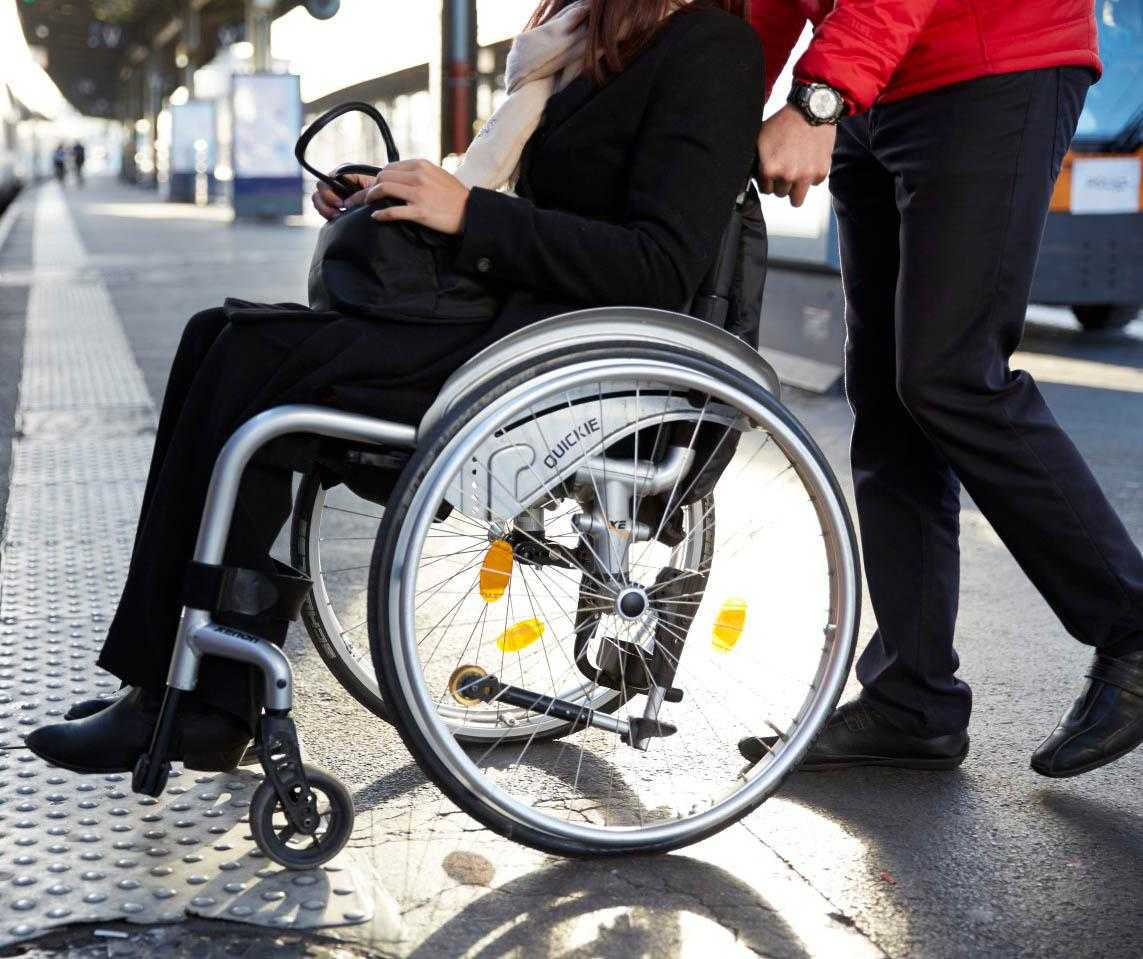 Accessibility
If your are disabled, you can benefit from a free service of reception, and assistance to facilitate your trip.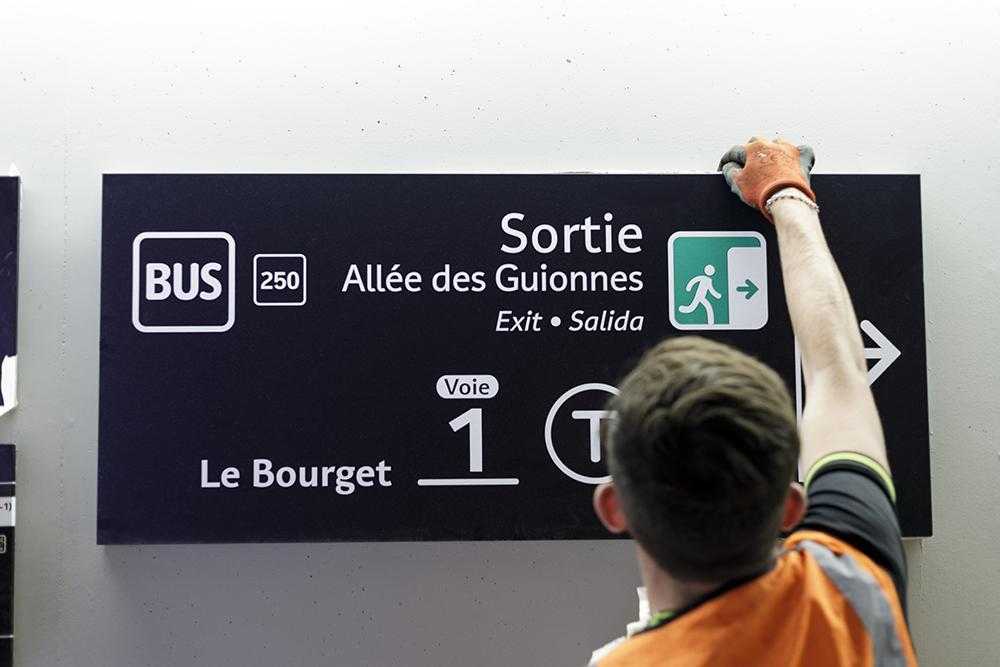 To Exit the Network
To exit the network, follow the "Exit" signs:
For the metro, the door opens automatically or manually depending on the case
For RER & trains, you must validate your title or pass to cross the exit gates.