To know the current and future disruptions on your line, consult the traffic information
The T 11 Express line which runs from Épinay-sur-Seine to Le Bourget in just 15 minutes has been open since July 1, 2017. It allows you to travel through the North of the Île-de-France region, without going through Paris, and connects to lines B, C, D, H and tram T8.
Map of tram line T11 Express

Find a Transilien station
Find the timetables, services and equipment available at the Transilien Tram T11 Express stations.
Leave Now
All your trams leaving within the hour from your station in real time.
Personalized timetables
The "Choose your destination" box updates according to your departure station.
Can't find your arrival station in the drop-down list? Then it is not served: check the service status below to find out the reason.
What transport ticket do you need to take this tram?
If you take the tram once:
origin - destination ticket
If you use public transport regularly or several times during your stay:
a Navigo Day, Navigo Week, Navigo Month or Navigo Annual pass valid in the areas of the journey.
a Paris Visite pass valid in the areas of the journey.
a Mobilis pass valid in the areas of the journey.
a Navigo Liberté + contract to pay only for your journeys (for Ile-de-France residents only).
an imagine R package (-26 years old only)
a Navigo Youth Weekend pass
solidarity tickets and passes
Click on the product of your choice below to learn more.
Planned works on the line
Choose your travel day and find all the works on the T11 Express tram line.
Is there any work going on on your route ? Prepare your trip !
News about your line on our Twitter feed
Traffic information for your line, with you 7 days a week from 6am to 10pm (10am to 10pm on weekends and public holidays). An SNCF service for Île-de-France Mobilités.
The T11 Express is a light rail type tram train which runs on the rail lines of the national network. Several arguments led to this choice: this solution requires a narrower platform, the rolling stock is silent and preserves the urban environment. Finally, the 15 Dualis trainsets manufactured by Alstom have an acceleration capacity - up to 100 km / h - and braking capacity meeting the characteristics of this line, the stations of which are quite close together.
Equipped with a visual and audio passenger information system, each train has a capacity of 250, including 92 seated. Large bay windows and air conditioning promote comfort and an integrated video surveillance system contributes to the safety of the trains.
The T11 Express allows you to save time by traveling through the north of the Île-de-France region without passing through Paris thanks to connections with lines B, C, D, H and the T8 tramway. Numerous bus lines are also connected to the T11 Express in the 7 stations served. ÉPINAY-SUR-SEINE, ÉPINAY - VILLETANEUSE (Montmagny), VILLETANEUSE UNIVERSITÉ, PIERREFITTE-STAINS, STAINS LA CERISAIE, DUGNY LA COURNEUVE (Parc Georges Valbon), LE BOURGET.
Ridership: 32,000 passengers per day (December 2019 count)
Fast: 15 minutes, that's how long it takes you to get from Épinay-sur-Seine to Le Bourget.
Frequent: Every 5 minutes during rush hour.
314 departures per day.
On Saturdays, count between 7 and 10 minutes between each streetcar.
Sundays and holidays, between 10 and 15 minutes. The streetcar runs every day from 5:30 am to 1:30 am, all year long!
Safe: Video surveillance in all stations.
11 kms of lines.
15 trams in total with a capacity of 250 people per tram.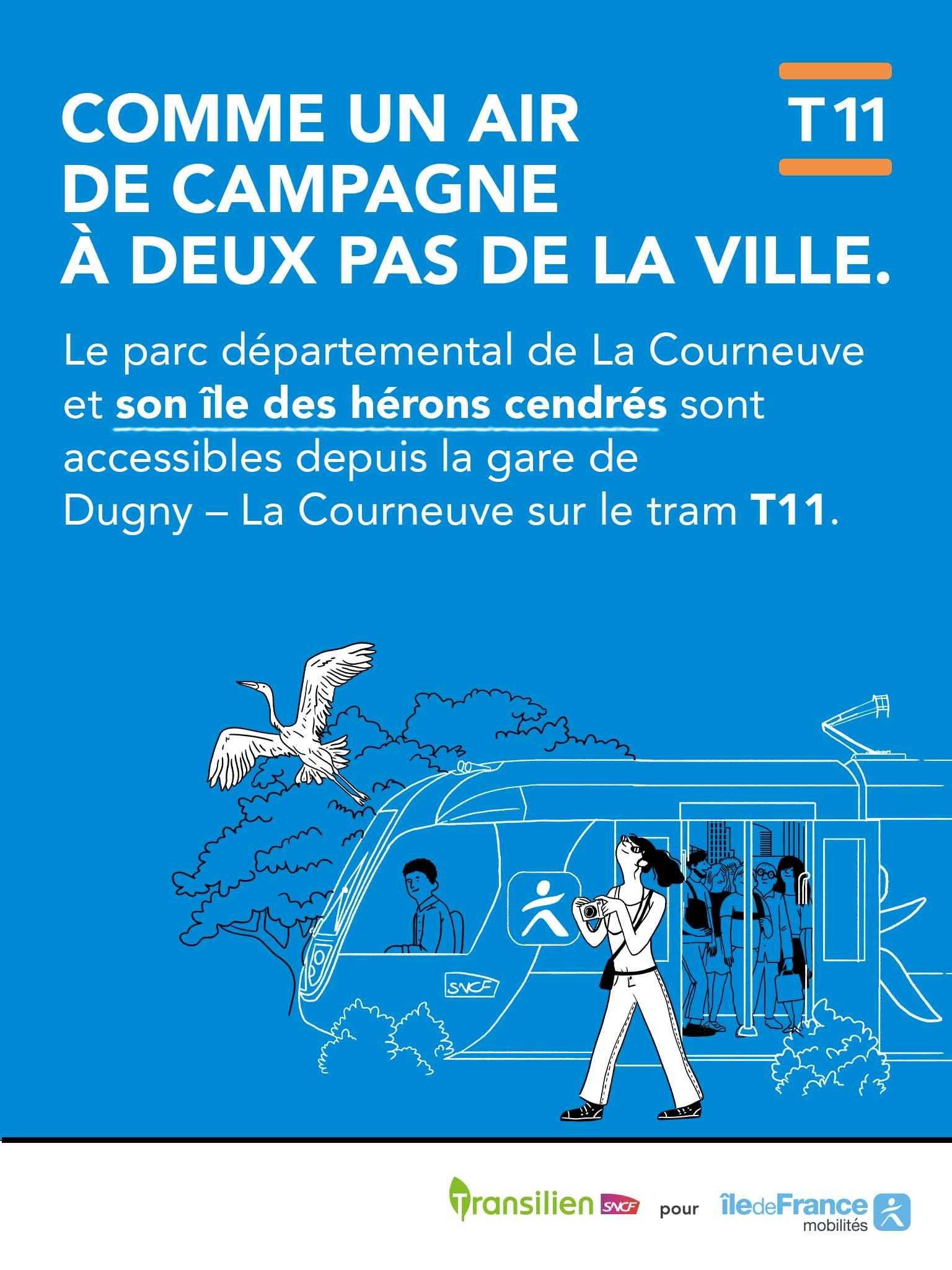 T11 logo
Like an air of the countryside just a stone's throw from the city.
The La Courneuve departmental park and its island of grey herons are accessible from the Dugny-La Courneuve station on streetcar 11.
Transilien SNCF logo for Île-de-France Mobilités.
Tourism on line T11 Express
Discover the tourist sites to visit on line T11 Express.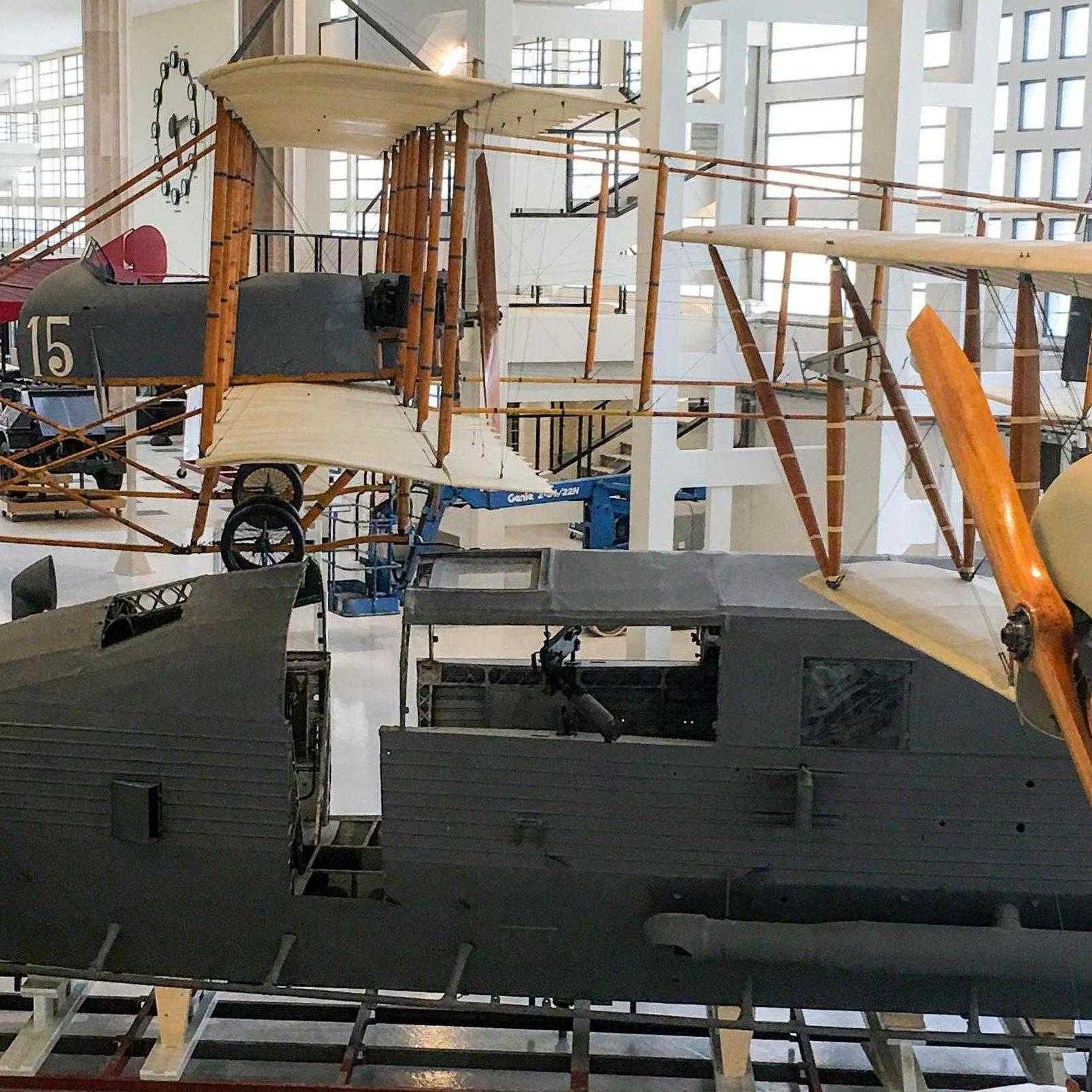 The Air and Space Museum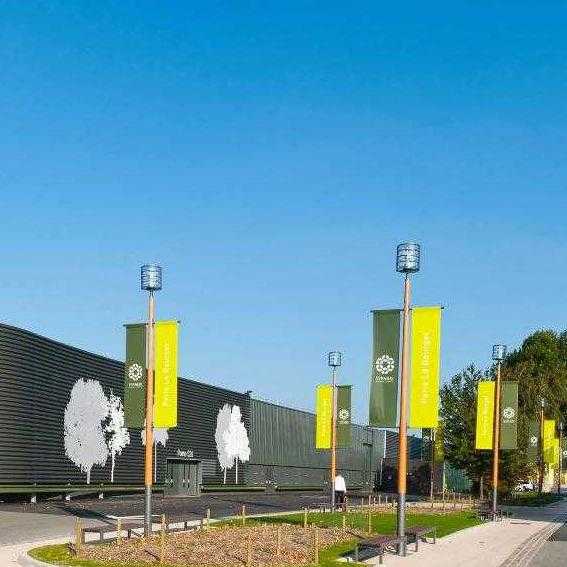 Bourget exhibition center: transport