Planned Works
Find out about all the work affecting the Île-de-France rail network for the next 30 days. Build your journey and choose the desired date.
Is there any work going on on your route ? Prepare your trip !
Get a behind-the-scenes look at the works on our line blogs
Impact, explanations, duration... go to your line's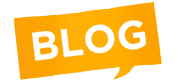 to discuss the subject.
*These blogs give information in French.
RER Blogs

Lines Blogs

Tramway Blog