Buy your Navigo Month or Week pass online before activating it on a Transilien machine. More flexibility, more mobility for time saved!
No more endless waiting lines at the counter, buy your Navigo Month or Week pass online and activate it before the end of the month at the SNCF Transilien station.
How does it work?
Buy your package online by choosing from the different zone validity periods.
Note that Navigo Month passes are available for purchase from the 20th of the previous month and Navigo Week packages from Friday of the previous week.
The pass must be activated on an Transilien SNCF vending machine or a Transilien SNCF validation terminal. Always validate your pass on each trip.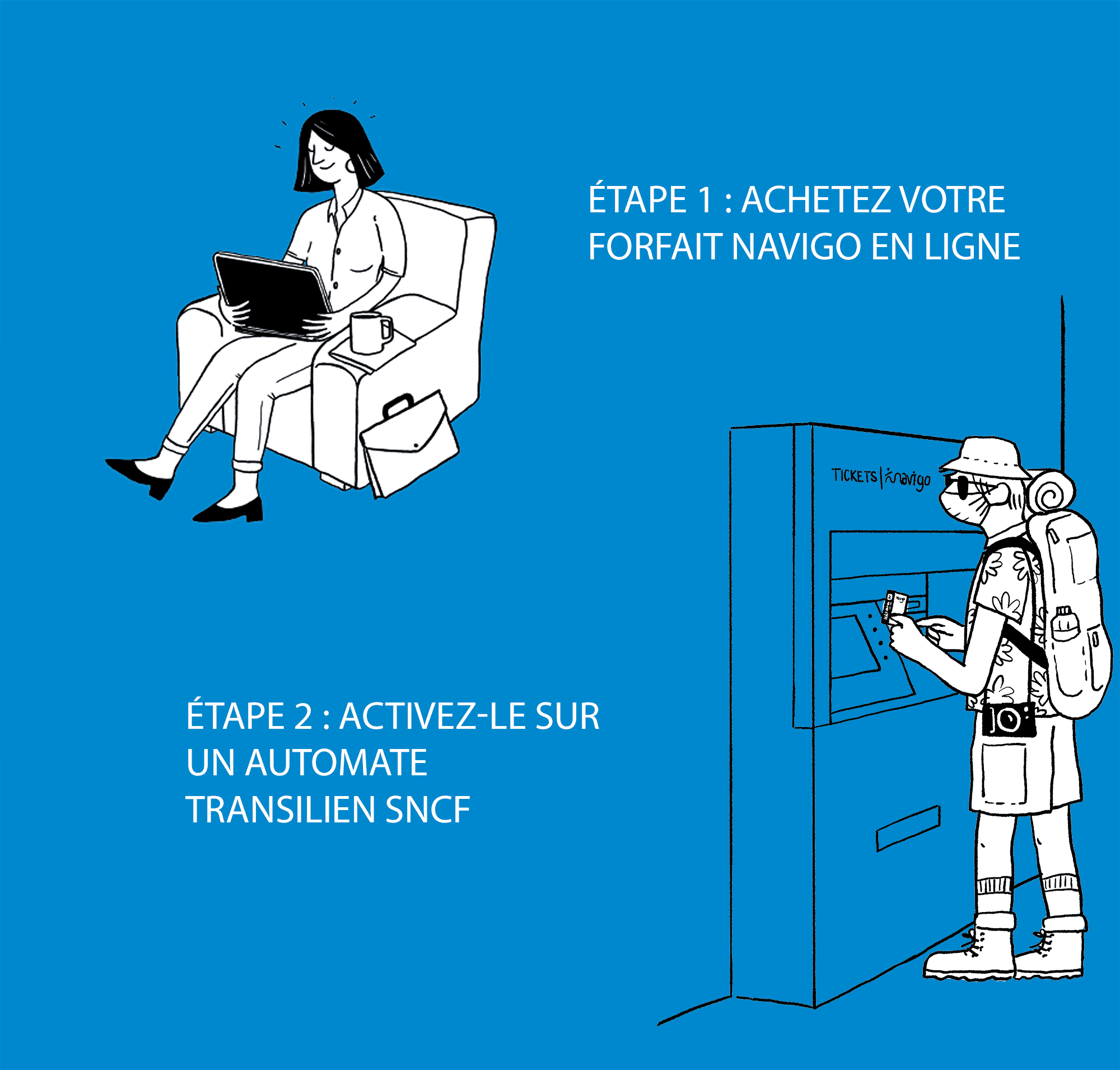 What are the advantages of this service?
With deferred payment, buy your Navigo Month and pay for it later!
No need to take your credit card out at the station, you save time at the automat.
More comfortable, you can buy on the move or from home.
You are informed by email of the follow-up of your order (order confirmation and supporting document, loading reminder and loading confirmation).
If you log into your Transilien account on the online sales site, it's even faster: your personal information is pre-filled during the purchase and your credit card can be stored securely to pay in a few clicks .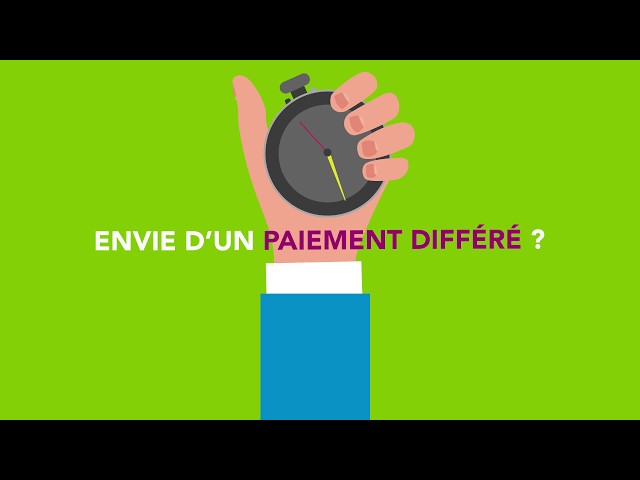 New for your Navigo pass! Tired of waiting in line on the 1st of the month to recharge your Navigo pass? Don't want to take out your bank card at the station? Want to pay later? Buying a Navigo pass online is for you! Buy your Navigo monthly or weekly pass online and activate it at an automatic sales machine in a few seconds, without waiting for the first of the month! No need for a credit card. Available in all SNCF Transilien stations!
In short, buying your Navigo pass online means secure online payment and a debit 6 days after purchase, and personalized order tracking with the receipt of your employer's proof of employment.
And that's it! You have saved time and can travel with peace of mind.
Activate the pass at your station
Activation of passes purchased online on the Navigo pass is compulsory before any use, and is only done at the Transilien SNCF station. You can activate your pass on an Transilien SNCF ticket machine, a Transilien SNCF validation terminal or at an Transilien SNCF ticket office.